Health Informatics vs. Health Information Management: Which Field Is Right for You?
August 2, 2016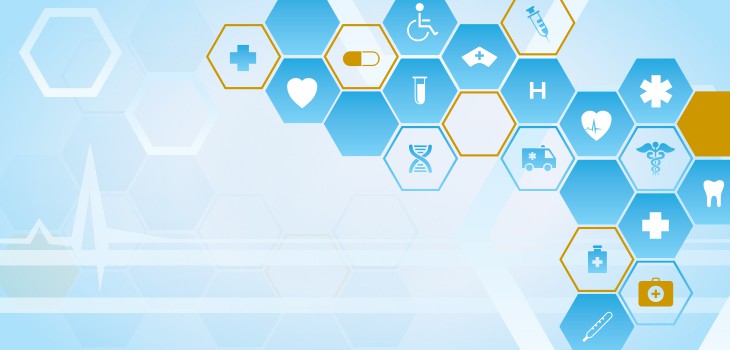 The healthcare system is changing, with rapid technological innovation affecting how healthcare providers treat patients. Two of the driving forces behind these advancements are health informatics and health information management. Both are vital to maintaining patient privacy and data security while streamlining the administrative aspect of healthcare delivery.
While there are some areas of overlap between the two professions, understanding the differences between health informatics vs health information management is important when deciding which career path is right for you.
What Is Health Informatics?
Health informatics is "a science that defines how health information is technically captured, transmitted, and utilized," according to the American Health Information Management Association (AHIMA). This rapidly developing scientific field focuses on "information systems, informatics principles, and information technology as it is applied to the continuum of healthcare delivery." As an integrated discipline, health informatics includes aspects of management, public health, patient safety, data security, and computer technology. There are several specialty areas within health informatics, including:
Clinical informatics
Consumer health informatics
Dental informatics
Mental health informatics
Pharmacy informatics
Public health informatics
Job responsibilities for health informatics specialists include ensuring that information systems comply with various laws and regulations, as well as researching and implementing new systems, debugging, and optimizing. When problems arise, health informatics specialists troubleshoot and provide support to users throughout their organization. Other areas of focus include database design, programming, information systems design, data reporting, and more. In general, health information specialists ensure that "systems comply to company policies, regulations, and the law," PayScale explains.
The average salary for health informatics specialists is $60,692, according to PayScale. They can work in many settings, including:
Hospitals
Clinics
Extended-care facilities
Academic institutions
Government agencies
Nonprofit organizations
Consulting firms
Health informatics specialists play a vital role in setting standards for emerging technologies in healthcare. They are able to promote effective organization, analysis and use of information in healthcare through a blend of information science techniques and knowledge of the healthcare system.
What Is Health Information Management?
"Health information" is the term used to describe "the data related to a person's medical history, including symptoms, diagnoses, procedures, and outcomes" and includes medical history, lab results, clinical information and other notes," according to AHIMA. Health information management (HIM) is a field devoted to acquiring, analyzing and protecting patient medical information, in both digital and traditional formats.
Like health informatics, HIM is an interdisciplinary field. It combines business, science, and IT competencies. Professionals in HIM roles are trained to understand the latest information management applications, as well as have a comprehensive understanding of the modern healthcare system. "They are vital to the daily operations management of health information and electronic health records (EHRs)," AHIMA says, adding that they ensure patient data is accurate and secure.
Health information managers, a type of healthcare administrator, are responsible for adapting to new methods of capturing, storing, and accessing healthcare information. They help physicians and other medical professionals maintain data systems, ensuring that daily healthcare processes run smoothly and incorporate technological advancements as required. Areas of focus include records management, terminology, coding, and administrative activities.
The average salary for HIM roles is $51,354, according to PayScale. Health information managers can work in many settings, including:
Hospitals
Pharmaceutical firms
Insurance companies
Long-term care facilities
Public health organizations
Computer systems firms
Physician group practices
Health information managers are tasked with summarizing data into information that healthcare professionals can effectively use to provide quality services. They enhance data quality and increase its usefulness within the healthcare industry, leading to better care outcomes.
Getting Started in Healthcare: Education Opportunities at King University
No matter which career path you choose, earning the right degree is an essential first step. King University offers online degree programs in both health informatics and healthcare administration. Both degree programs prepare students for in-demand careers in the modern healthcare system, enabling them to be strategic partners to physicians and other healthcare professionals.
The Bachelor of Science in Health Informatics is an interdisciplinary program with a curriculum focused on key study areas like information systems, project management, healthcare organization and more. It provides the technical expertise and leadership skills students need for success in health informatics careers.
The Bachelor of Science in Healthcare Administration provides a rigorous education grounded in relevant topics like human resources, healthcare policy, ethics, management and more. It prepares students to make the strategic and ethical decisions that improve patient care.
You can learn more about each of these flexible online degree programs available at King University here.