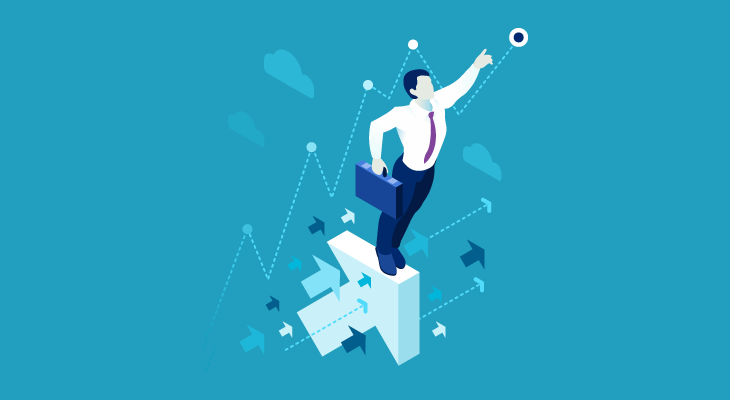 There are a multitude of career options available to you once you earn your Master of Business Administration.
You may pursue an MBA with a desire for career advancement, due to current job demands, or plans to specialize within a business function. Whatever your reason, King University can give you the tools you need to succeed in your company and beyond.
Here's a look at a few careers available to those with an MBA. Review the aspects of each and see which career is right for you.
Financial manager: You're responsible for the overall financial health of an organization. As a financial manager, you'd produce financial reports, direct and advise investment activities, and develop strategies for the long-term future of the organization. This is one of the fastest-growing fields, with the U.S. Bureau of Labor Statistics projecting it to grow 19 percent by 2026, adding more than 108,000 jobs.
Health services manager: You'll plan, direct, and coordinate medical and health services for your customers. You could manage an entire healthcare facility, a specific clinical area, or a physician practice. You'll have to stay up to date on the latest healthcare legislation to be sure you're in compliance with all laws. Like above, the BLS is projecting health service managers to be one of the fastest-growing jobs, with a growth rate of 20 percent, adding 72,100 jobs by 2026.
Human resources specialist: Recruit, screen, interview, and hire new employees as a human resources specialist. You'll also handle other standard HR work, including employee benefits, compensation, and dealing with intra-organizational workplace issues.
Senior data analysis: You'll gather, analyze, and organize data in order to better optimize your company's investments. Data findings can also help departments within your organization make better decisions.
Marketing manager: You'll prepare, plan, and execute campaigns to generate interest in products or services your company offers. You'll estimate the demand for the products your organization offers and develop pricing strategies to ensure the product's growth. Marketing managers work across departments, working with sales, public relations, and more to ensure the campaigns go off without a hitch.
Executive director: As executive director of a non-profit organization, you're the CEO. You manage and are responsible for all daily operations of the organization, and you work closely with the non-profit's board of directors. You spend a lot of time fundraising and working to maintain strong relationships with clients as well as add to your client base.
Project coordinator: You'll plan, coordinate, and execute the management of a project from start to finish. Organization is key. You'll need to track dates, the budget, and other important information, such as employee schedules.
Management analyst: You'll design and create methods for a company to improve its operational efficiency. You'll advise management on how best to increase optimization within the company, leading to greater revenues and profits. This is an ideal position for people who love to collaborate across departments.
General manager: As a general manager, you'll plan, direct, and coordinate the daily operations of your organization. Duties can include planning, hiring employees, taking inventory, and purchasing items to stock the reserves, and more.
Administrative services manager: Like a general manager, you'll plan, direct, and coordinate support services for an organization. This includes maintaining facilities, organizing office upkeep, and ensuring mail is distributed across the office and records are kept in safe places.
Follow Your Dreams at King University
With an MBA, your career options are limitless. Enroll today in King University's fully online MBA to get started on the next step in your career. Our knowledgeable faculty with real-world experience will guide you as you gain the leadership, management and knowledge skills needed to advance your career. King University's affordable program is also offered asynchronously online, allowing you the ability to balance your education with your busy life.