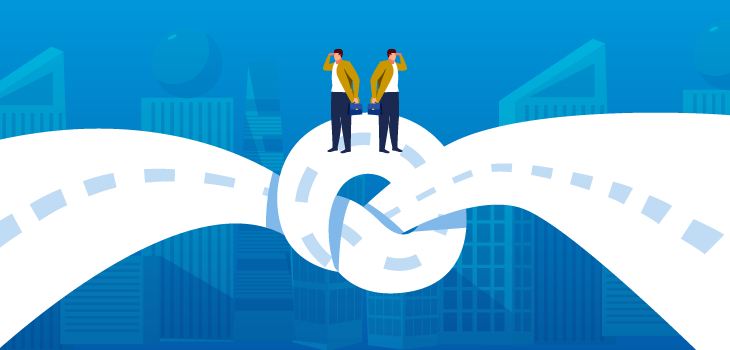 You earned your bachelor's degree in business and now after a few years in the workforce, you're ready to take the next step in your career.
With an online MBA, you'll open yourself to new career opportunities in management and leadership, a higher salary and you'll have an even bigger impact on your organization's success and growth. You can also achieve personal growth as you improve your business administration skills.
Masters of Business Administration: The Choice is Yours
At King University, we have six different online MBA concentrations, giving you the ability to find your business path through our program. Concentrations include:
Healthcare Management
You'll learn the best practices and effective structures necessary for institutions within the healthcare industry, one of the nation's fastest growing fields.
Human Resource Management
The backbone of any company is its human resources department, and in this concentration, you'll develop the skills to hire employees and design an organizational map to help maximize output.
Management
A broad study on how best to accomplish goals within an organization. You'll cover a range of topics including organizational effectiveness, human resources development, and operations management.
Marketing
Another classic pillar of business, marketing is the process of convincing consumers to purchase a product or service. Learn about market demand, pricing strategies, and collaborating with sales, public relations, and research and development professionals to maximize revenues and profit.
Project Management
This is the practice of completing unique and complex tasks in a set amount of time. Master the art of initiating, planning, executing, and monitoring a project, among other processes.
MBA Personality: Which Profile Fits You?
King University's specialized online MBA allows for you to become truly prepared for the next stage of your career.
With our concentrations, we will prepare you for your dream job, and our unique program is designed to help you focus on what really matters within that field of business.