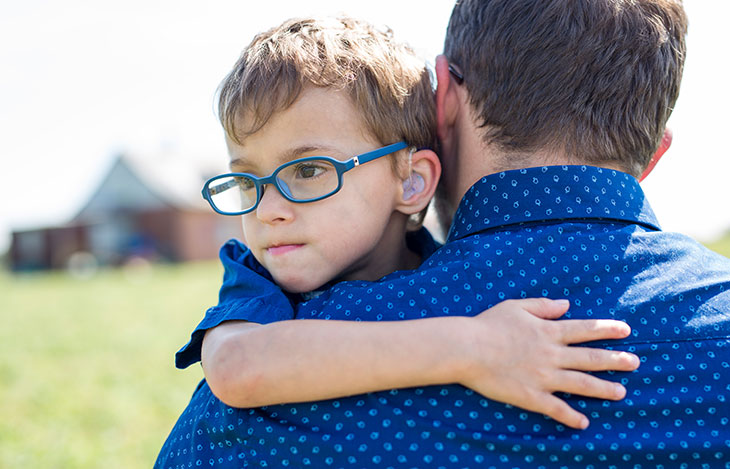 Becoming a social worker is an ideal career path for those seeking to help others and make a positive impact in their communities. In general, social workers "help people solve and cope with problems in their everyday lives," according to the Bureau of Labor Statistics (BLS). They work closely with individuals and communities to assess needs and provide both resources and support.
The overall aim of social workers is to improve quality of life for their clients by providing access to resources and services that meet their specific needs. They may work with children, adults, people with disabilities, or older populations. Specific job responsibilities vary depending on client type, but all social workers are responsible for maintaining a caseload and keeping detailed records concerning each of their clients.
One of the most important elements to a social worker's career is advocacy. They can help raise awareness about key issues on the local, state, or even national level, serving as a voice for their clients. As part of this work, they may work closely with community leaders and organizations to develop new resources or improve existing initiatives.
Social work is not a one-size-fits-all job. There are a variety of different types of social workers, each with their own clients and specific responsibilities, from treating drug addiction to locating qualified foster families. The following are some social work specialization options.
Child and Family Social Workers
This type of social worker serves families who need help. This includes protecting children in vulnerable situations and helping parents access resources such as housing, healthcare, or nutrition benefits. Another important responsibility for child and family social workers is arranging adoptions or placing children in foster care. Employment of child and family social workers is expected to grow 6 percent through 2024.
School Social Workers
As the name suggests, school social workers usually work within school systems. They work closely with students, parents, and administrators to "improve students' academic performance and social development," according to the BLS. They might address issues such as bullying, truancy, or misbehavior. In many cases, struggling students are referred to school social workers by their teachers. The BLS reports that demand for school social workers is the same (6 percent) as for child and family social workers through 2024.
Clinical Social Workers
Also known as licensed clinical social workers, these social workers are responsible for diagnosing and treating clients with mental health or substance abuse issues. Through individual or group therapy, clinical social workers help individuals create strategies to cope with existing issues and change their behavior.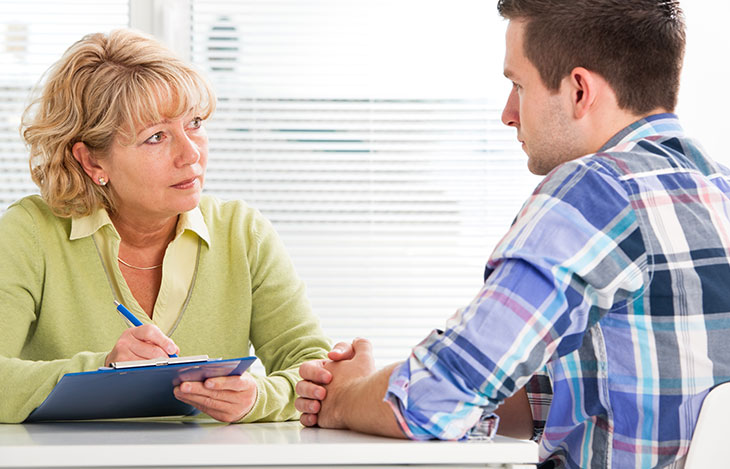 Clinical social workers may refer clients to other healthcare resources such as psychiatrists or support groups. They usually work in private practice. The BLS reports that employment of mental health and substance abuse social workers is projected to grow 19 percent through 2024; that rate is much faster than the national average for all occupations.
Healthcare Social Workers
This type of social worker is responsible for helping patients "understand their diagnosis and make the necessary adjustments to their lifestyle, housing, or healthcare," according to the BLS. This might include conducting support groups and providing information on patient resources like home care. Like clinical social work, the healthcare social work specialization is experiencing rapid growth. The BLS reports a 19 percent increase in employment through 2024.
Social Worker Education Requirements
For entry-level social work roles, a bachelor's degree in social work (BSW) is required. BSW programs prepare students for social work roles that involve working directly with clients. They "teach students about diverse populations, human behavior, social welfare policy, and ethics in social work," the BLS says. Students must complete internships or supervised fieldwork as part of their education, as accredited BSW programs require a minimum of 400 hours of supervised field experience.
Clinical social workers must have a master's degree in social work (MSW) along with two years of work experience in a supervised clinical setting, the BLS notes. Licensure is also needed, and specific licensure and certification requirements vary by state. The median annual salary for social workers is $45,900.
Social Work Education at King University
The path to a successful career in social work begins with the right education. King University offers an online Bachelor of Social Work (BSW) degree program that gives students the skills to make a difference through advocacy and intervention strategies. Learn to support individuals, families, and communities with a curriculum focused on diversity, ethics, restorative justice, and more. Coursework for this program can be completed in as little as 16 months, and prepares students to begin their social work careers or continue their education with graduate study. You can make a difference with your career at King University.