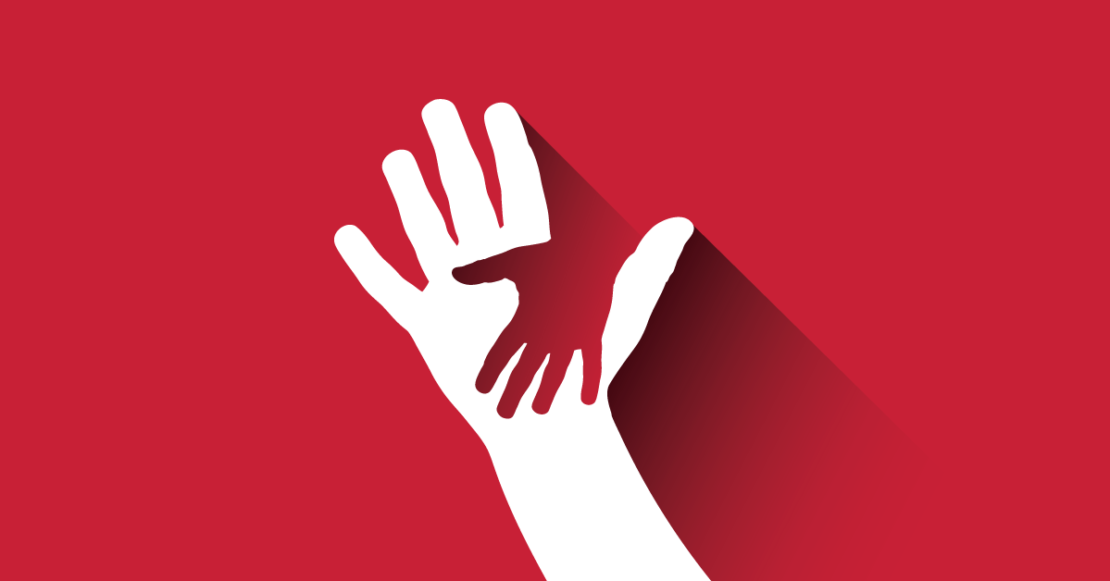 One of the major challenges of social work is finding the most effective way to connect with vulnerable communities. This hurdle becomes that much more complicated when children and families are involved. Specifically, in instances of family violence, social workers must keep a level head while they provide necessary support and resources to help protect at-risk children. While many efforts have been made to mitigate the instances and severity of domestic abuse, there's still a significant amount of work to be done.
What is Family Violence?
Before adequate attention can be given to the ways that social workers help victims of abuse in the home, it's important to unpack what family violence really is.
The National Criminal Justice Reference Service has said that family violence "covers a broad range of acts that can include emotional, financial, physical, and sexual abuse," and that the children who fall victim to family violence are "more likely to have difficulty in school, abuse drugs or alcohol, act aggressively, suffer from depression, and engage in criminal behavior as adults." While these explanations help cast a light on the problem, more context is necessary to fully understand the nuances and prevalence of domestic abuse.
Moreover, the U.S. Department of Health and Human Services' (HHS) Office on Women's Health gave closer, clearer attention to the ways that domestic violence affects children. They stated that children who experience family abuse exhibit symptoms like severe anxiety and depression. These mental health problems extend into adulthood for many children.
It's helpful, then, to think about the breakdown of different abuses that occur within the home. The Center for Family Justice, which is a nonprofit organization dedicated to helping survivors and victims of domestic abuse, has provided a comprehensive definition of family violence. They stated clearly that "domestic abuse is a pattern of coercive, controlling behavior that is a pervasive life-threatening crime affecting people" across different demographic groups. Further, they commented on how domestic violence encompasses the following:
Physical abuse: This kind of violence occurs when a family member attacks or aggresses onto another member of the family. The organization made note that this form of abuse doesn't always leave permanent marks
Emotional abuse: When someone in the household actively attempts to humiliate, belittle, intimidate, and/or manipulate children or their partner, they commit emotional abuse. Neglect can also fall under this umbrella term. The Center for Family Justice clarified that it can be "verbal or non-verbal."
Financial abuse: This form of family violence occurs when one member of the household puts the victim or victims in a position where they feel entirely dependent on the abuser monetarily. The abuser manipulates the victim into thinking they are helpless because of their financial dependence.
Stalking: Stalking is a type of family violence when members of the household (who still live in the family unit or who have been removed) obsessively track a victim's location and make frequent demands to meet physically.
Sexual abuse: The organization rightly has stated that sexual violence still happens "in committed relationships and marriages."
Because of these reasons, it's imperative that social workers intervene at any stage of abuse because these vulnerable populations of people need immediate support.
How Can Social Workers Help Those Suffering from Family Violence?
These situations can be difficult for social workers to approach because often the problems of abuse are layered. As a result, social workers have a number of options in the ways that they approach the increasingly severe problem of family violence.
One clear way that social workers can help children and victims of domestic abuse is through data collection. While their immediate impact on children's lives through their intervention cannot and should not be dismissed, their research into the conditions of family violence is invaluable. As the National Institute of Justice noted, additional "research on children exposed to violence informs the development of programs, practices and policies that prevent violence or reduce its impact on children and youth." More directly, when social workers gather research, they help create new strategies to better mitigate and confront family abuse.
Probably one of the most direct ways that social workers help children and family members suffering from family violence is through their contribution to Child Protective Services. This agency, which is typically based at the local/state level, calls on the child social worker to intervene in instances of family violence. Specifically, when a family member or environment is found to be abusive, children in these situations often enter the foster care system after having experienced some kind of trauma.
In fact, according to a 2017 HHS Report on Child Maltreatment, 9 out of every 1,000 children entering the foster care system experienced neglect. As a result, it's important that social workers get involved as early as possible to help make the process as smooth as possible. One of the central goals for social workers in these instances is to find ways to support families to prepare for reunification. When conditions in the household are found to be unaccommodating for the development of a child or children, social workers must work directly with victims to help facilitate their transition into the foster care system or to the home of a relative.
Recent research has helped pronounce how social workers can most effectively connect with children and other victims of family violence. The article titled "'Don't Even Get Us Started on Social Workers': Domestic Violence, Social Work and Trust—An Anecdote from Research" has suggested a mindset change that can help social workers navigate the problem. The researchers said, "social workers will struggle to gain trust within a system that sees domestic abuse as a hurdle that mothers must overcome, rather than a trauma through which they should be supported."
In other words, rather than approaching family violence as something mothers must recognize and pull their families out of independently, social workers must adamantly work to build a bond of trust with victims. As mothers, children, and victims of domestic abuse develop a foundation of trust with their social workers, they will be dramatically more receptive to the resources made available to them. Ultimately, it's critically important that social workers make these moves to more effectively help the families they service.
The Global Impact of Social Workers Fighting Family Violence
Many global entities are taking different yet effective approaches to the problem of family abuse. Ultimately, these different methods are helpful for strategies produced in the United States because they can inform a more comprehensive model for confronting domestic violence.
One academic article appearing in the British Journal of Social Work framed the ways that social workers can improve their relationships with both women and their families as they respond to family violence. These different roles arise from"enhancing a person's sense of dignity and worth" and "listening to the voices of women and oppressed populations." Additionally, because a startling number of women reported "dissatisfaction with the way they were treated by social workers," child welfare professionals should respond by intervening through novel approaches.
The researchers found that to confront the environment that many women found trouble with, social workers should reframe their methods "through a provision of family-centered care and a need to build more effective and supportive relationships with women experiencing domestic violence." In other words, social workers are called on to take a more hands-on role that puts them in a position develop meaningful relationships with families who have fallen victim to abuse in the home.
Another innovative way that social workers confront family violence is through clever PR moves. A recent Gizmodo article focused on an emerging marketing tactic employed by the Aid to Children and Adolescents at Risk Foundation (ANAR). The Spanish organization created a visual advertisement depicting an image that would change depending on the height of the viewer. If the person looking at the image is 4'5" or taller, they'll see the portrait of a somber-looking boy. However, if the viewer is shorter than 4'5", they will see the same child's face but with bruises and small cuts. The text that accompanies the image for shorter viewers reads, "If somebody hurts you, phone us and we'll help you." While this certainly isn't a comprehensive solution, it's definitely a move in the right direction for social workers.
This sentiment needs additional hashing out. This issue needs more everyday attention because of the alarming reality that disturbing levels of family violence go unreported. In fact, a report published by ChildWelfare.gov noted its statistics regarding child fatalities from neglect may be underreported.
One of their recommendations for confronting the problem is through a public health perspective, which "involves defining the problem, identifying risk and protective factors, understanding consequences, and developing prevention strategies." In other words, much like the advertisement put out by ANAR, one of the most effective ways to confront this problem is by thrusting it into public conversation. As more people are aware of the problem, more people will be better equipped to report family violence to the correct organizations.
Another way to confront the growing problem is to train with experienced professionals who have worked with victims of family abuse. An online Bachelor of Social Work program prepares students in the most effective intervention strategies when helping children suffering from domestic violence. King University Online offers a BSW degree track that students can complete in as little as a 16-month timeframe. Our program provides students the opportunity to explore issues like family practice, foster care and adoption, child and adult protection services, and so many more.