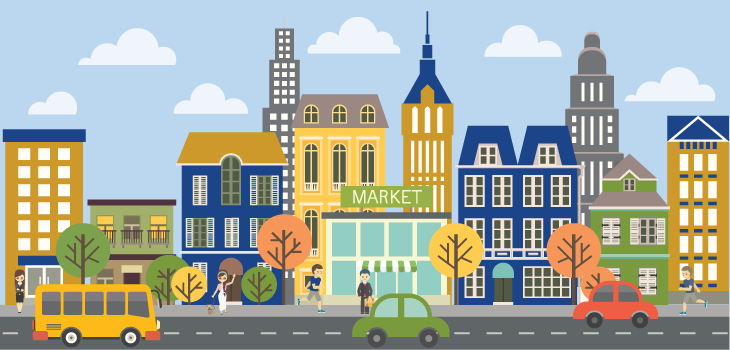 Accepting risk, branding, finding what customers want, and building from the ground up are all characteristics of starting a business. Unless, that is, you're a franchisee. While risk and investment are still involved, this business model is arguably a safer route to entrepreneurial success. According to Nasdaq, there are around 800,000 franchises operating in the United States, which contribute around $1.3 trillion to the market.
Between inheriting a proven business model and putting your name behind a brand that's already established in the marketplace, franchising a business clearly has its benefits. However, there are still drawbacks and potential risks involved. Understanding the pros and cons of franchising can help you make an informed decision before you jump into this type of entrepreneurial venture.
Franchising a Business: How It Works
According to the International Franchise Association (IFA), franchising is "a method for expanding a business and distributing goods and services through a licensing relationship." In this type of business, franchisors grant licenses to third parties to conduct business under their name. They are able to determine the products and services offered by franchisees, or those who are "granted the license to do business under the trademark and trade name," as part of the contract. Franchisors also provide franchisees with a basic operating system, brand, and support.
The IFA notes that franchises exist in more than 120 industries, including:
Automotive
Lodging
Fast food
Real estate
Retail
Restaurants
The most common type of franchising relationship is business format franchising, in which franchisors provide services beyond just the trade name. Franchisees receive "site selection and development support, operating manuals, training, brand standards, quality control, a marketing strategy and business advisory support" from the franchisor, the IFA says.
Advantages of Business Franchising
There are many reasons to pursue becoming a franchisee, but perhaps the most important is that a franchise comes with a product or service that is well-established on the market. Gaining brand recognition is a critical aspect of success, and that work has been done for you with a franchise.
This means that you will have a solid customer base, which the IFA notes could take years to establish otherwise: "A franchise increases your chances of business success because you are associating with proven products and methods." Customers will know what they can expect from your business, in terms of quality, speed of delivery, and service.
In addition, franchises come with support in the form of training, national and regional advertising, management support, and access to bulk purchasing. You will also benefit from reduced risk, as you are joining a tested business model. Knowing the operating costs is another huge advantage to owning a franchise.
Instead of being surprised when unexpected costs arise, you have a deeper understanding of the costs involved ahead of time, the National Federation of Independent Businesses (NFIB) says. Being part of a franchise also means that you can take advantage of existing relationships with suppliers as well as potentially lower prices. The combination of these benefits means that you are likely to break even faster, with a "speedier path to profit with higher margins," Nasdaq says.
Disadvantages of Franchising a Business
Despite the many advantages to franchising, obstacles do exist. For example, franchisees are not completely independent when it comes to running the business. Following all procedures and restrictions set by the franchisor in your agreement is required. Restrictions usually include "the products or services which can be offered, pricing and geographic territory," according to the IFA. You will be responsible for royalties and advertising fees after the initial franchise fee as well. There is also pressure to provide top quality, service, and speed of delivery from the outset.
If developing your own brand and marketing efforts is important for you, franchising may not be the type of business opportunity you're looking for. You will need to adhere to all brand standards and help fund national marketing campaigns. In addition, franchisees pay a percentage of all sales to the corporation, so you won't keep all of your profits. Finally, if the company as a whole faces problems related to reputation or finances, your business could be affected. This is why it is important to consider the status and brand of a franchise before deciding to join, Chron Small Business notes.
More and more entrepreneurs are choosing to join franchises as a path to profit. Whether you are looking for increased stability, streamlined buy-in, or a low-risk venture, franchising offers a variety of unique benefits. After evaluating both the pros and cons covered here, you should have a clearer idea of whether becoming a franchisee is the right choice for you.
King University's Online MBA
Although there are both pros and cons of franchising, if you are interested in business and management topics like these, King University offers a fully online MBA program that enables you to deepen your knowledge of key business skill areas and take the next step in your career. Choose from one of our eight degree specializations, including management and leadership, to earn an advanced degree in as little as 16 months. Find out how an MBA from King University can help you meet your goals.