Job growth for project managers in the United States will be around 12 percent by 2020, the Project Management Institute (PMI) reports. Furthermore, the organization states that the median salary for project managers is $108,000. Considering both demand and lucrative career options, project managers who enhance their credentials are in a position for career success.
The PMI offers the Project Management Professional (PMP) credential. As one of the most important, industry-recognized certifications for project managers, the PMP exam is a global credential that prepares project management professionals to work in a wide variety of industries. In addition, the PMP increases earning potential, with individuals who hold the certification earning 20 percent more than non-certified peers, according to Earning Power: Project Management Salary Survey.
Employers benefit from hiring PMP-certified professionals as well. When more than a third of project managers have the credential, organizations complete more projects on time and on budget, a 2015 study from PMI reports. In general, the PMP shows that you "understand the global language of project management and connects you to a community of professionals, organizations and experts worldwide," PMI says. If you are an experienced project manager prepared to deliver projects from start to finish, then earning the PMP is an ideal way to advance your career with an impressive credential.
Preparing for the PMP Exam
The PMP exam consists of 200 multiple-choice questions. It is usually delivered in a computer-based testing format. The test is timed and lasts four hours, with 175 scored questions and 25 pretest questions that are not scored. Test takers are required to select one correct answer for each question, as the system records any unanswered questions as incorrect. All the questions have been written and reviewed by qualified PMP credential holders and tracked to at least two academic references, according to the PMP Examination Content Outline.
While going through your PMP exam prep, it's worth noting that the multiple-choice questions include different types of questions.
Situational questions that test your ability to identify relevant content while ignoring irrelevant information.
Formula-based questions featuring around 50 PMP formulas you need to know, ranging from averages to probability to depreciations.
Knowledge-based questions that test you on memorization of facts, usually taken from the Project Management Body of Knowledge Guide.
Interpretational questions that test your ability to deduce conditions or situations.
Specific technique questions that contain relevant tools or techniques and ask you to provide elements that are inherent in them.
PMP exam eligibility lasts one year and starts on the same day your application is approved. Requirements to sit for the exam include:
A secondary degree (high school diploma, associate degree or global equivalent), 7,500 hours leading and directing projects, and 35 hours of project management education
OR
A four-year degree, 4,500 hours leading and directing projects, and 35 hours of project management education
Only candidates who meet the professional requirements and pass the exam receive the PMP certification.
The PMP Exam and the Project Management Body of Knowledge
The Project Management Body of Knowledge (PMBOK) is a set of standard terminology and guidelines that has evolved over time through work by the PMI. Much of its content is unique to project management, such as critical path method and work breakdown structure. The PMBOK is covered in depth on the PMP exam, so test takers should use it as a primary study material, along with the PMP Examination Content Outline. The PMBOK also overlaps with general management principles and other disciplines such as financial forecasting, organizational behavior, management science and other planning methods. This body of knowledge is outlined in the PMBOK Guide, which provides guidelines for management projects and defines relevant concepts. This guide also outlines the project management life cycle, the project life cycle and related processes.
The PMBOK recognizes 47 processes that fall into five basic process groups and 10 knowledge areas. The processes are typical of most projects, most of the time.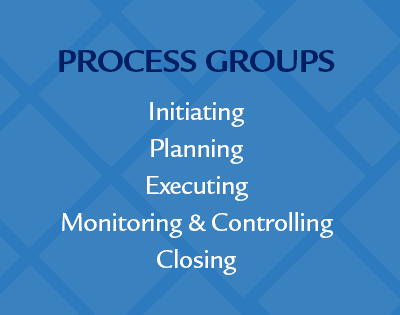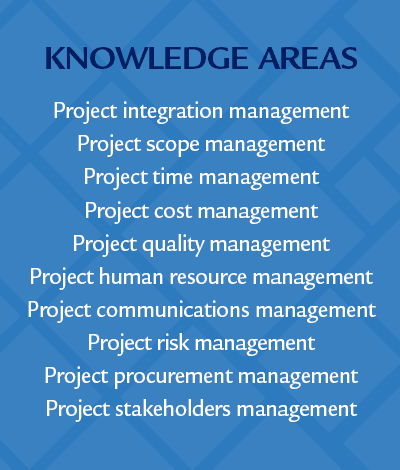 Project Management at King University
The combination of an advanced degree and the highly regarded PMP credential can help lay the groundwork for a successful career. King University offers a fully online MBA with a Project Management Concentration that is ideal for professionals looking to advance their project management career. While this degree does not lead to project management certification, it prepares students with a strong background of skills they can apply while preparing for the PMP exam. King's MBA curriculum adopts and implements creative components such as a team-based learning model and provides a transformational learning experience for personal and professional skill development. You can learn more about King University's program and the concentration here.