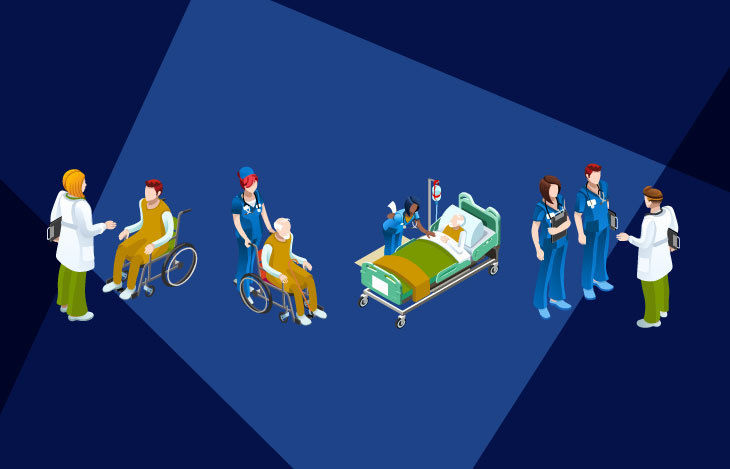 Nurses are capable professionals. Their competencies range from technical knowledge to interpersonal effectiveness to methods of self-care. For those seeking to better understand just what it takes to succeed in this career, here is King University's essential nursing skills checklist.
Nursing Skills Checklist
1.) Decision Making
Nurses make decisions when the stakes are high. Therefore, their ability to make informed, cool-headed choices is crucial. They must know how to gather information, prioritize outcomes, and react to urgent and life-threatening conditions effectively. When nurses make decisions, they must take ethical factors into consideration and be able to explain their choices to doctors, patients, families, and other healthcare professionals.
2.) Mathematics
Mathematics includes the quick and accurate manipulation of numbers. Nurses must know how to work with the metric system and measure a variety of data such as height, weight, and bodily outputs. They must be able to calculate the rates of change for vital signs, manage IV drip rates, and discern appropriate medication doses. This means a good working knowledge of fractions and ratios, arithmetic, formulas, conversion rates, and time calculations.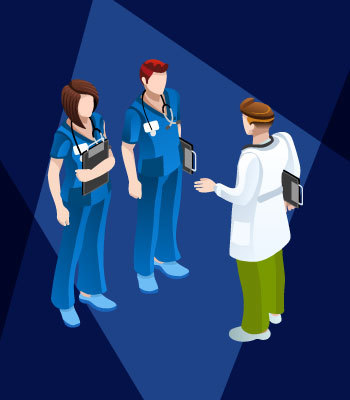 3.) Physical Endurance
Shifts can last between eight and 12 hours, during which nurses are almost constantly on their feet. Patients often require assistance with walking and movement. Responding to emergencies is a given. Nurses must be able to do all of the following for sustained periods of time:
Standing
Sitting
Lifting
Carrying
Pushing/pulling
Bending
Reaching
Kneeling
Twisting
Fine motor skills
In addition, nurses must possess acuity in all their senses, including visual, aural, and tactile.
4.) Observation
Nurses are conduits. As professionals on the front lines of care, their ability to effectively provide accurate information to doctors, other nurses, patients, and family members is crucial.
Successful nursing observation is both evidence-based and vigilant. It informs the work of a host of concepts vital to the field, such as:
Listening to patients
Practicing nursing procedures effectively
Gaining knowledge and understanding people and situations
Communication
Patience
Teamwork
Paperwork and record keeping
Empathy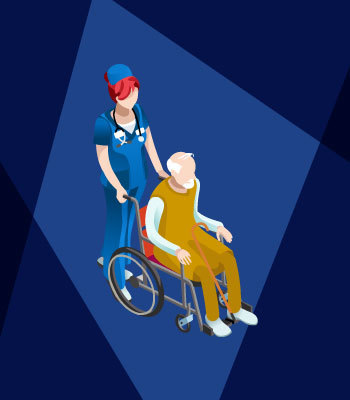 Nurses must possess a keen awareness of their surroundings and minute changes that occur in their patients. Paying attention to detail helps nurses identify problems before they compound, minimize errors, make better decisions, and paint a broader picture of patients' health.
5.) Patience
Nurses see people at their worst. Patients are often scared, in pain, disoriented, or simply unable to function at full capacity. The ability to decelerate and approach situations calmly means nurses can provide a higher standard of care and avoid burnout. Successful nurses learn to cultivate immersive attention, not take things personally, and approach problems with a long-range angle.
6.) Compassion
Compassion is inextricably linked with patience. It manifests as the practical application of kindness. This practice is sometimes difficult to pin down, but it may look like some of the following activities:
Validating patients' concerns and honoring their requests
Listening
Considering other points of view
Making eye contact
Facing patients while talking
Using a soft vocal tone
Smiling
Treating patients as equals
Nurses who show compassion improve patient satisfaction and keep their work in line with the spirit of their profession.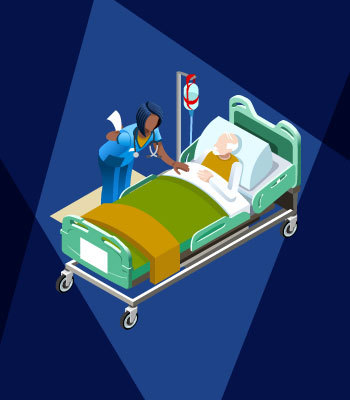 7.) Non-Judgmental
Remaining non-judgmental is part of providing an ethical standard of care. Nurses must build trusting relationships with their patients and are obligated to preserve a patient's dignity and independence as much as possible. When nurses are non-judgmental, they are actively sensitive to the physical, psychological, cultural, and spiritual needs of patients. They acknowledge their patients' vulnerabilities and protect them from all unnecessary emotional harm.
8.) Team-Oriented
Nurses collaborate constantly. They navigate the hierarchies of their organizations and work collectively to find patient-oriented solutions. Successful teamwork in nursing means the ability to communicate effectively, stay adaptable, and find ways to get along with others. The World Health Organization outlines some practical ways that healthcare workers can practice being team-oriented. Some include:
Staying mindful of how personal values and assumptions affect interpersonal interactions
Resolving conflicts
Being aware of how changes impact team members
Providing mutual support
Observing changes in team member behaviors
Identifying measurable goals and working together to achieve them
Like all other skills, successful teamwork leads to increased patient safety and satisfaction, reduces clinical errors, and prevents burnout.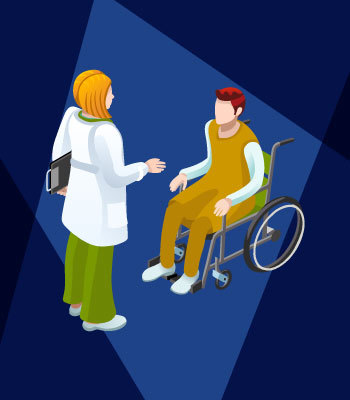 9.) Communication
Communication refers to verbal, non-verbal, and written means. The ability to communicate successfully is crucial for a host of reasons, Nursing: Communication Skills in Practice reports. Strong communication:
Allows nurses to build and disengage from therapeutic relationships
Enables nurses to provide care and comfort
Provides a way to administer evidence-based physical interventions
Provides avenues to teach
Enables manipulation of the nursing environment
Helps nurses adopt complementary health practices
Furthermore, when nurses present healthy communication, it can help patients:
Express their needs
Ask questions and participate more in their care
Gain a sense of control over their treatment
Develop trust and confidence with medical personnel
Acquire physical health benefits, such as lowered blood pressure
10.) Dedication
Dedication means commitment, diligence, and enthusiasm for the work. When nurses possess dedication, they understand they are in their careers for the long haul. This kind of passion for the work means they can continue to make decisions that both improve patient care and help them grow as professionals.
Sources: Clinical Judgement and Decision Making for Nursing Students 3rd Ed, PBS Learning Media, National Health Care Provider Solutions, The Online Journal of Issues in Nursing, American Nurses Association
The Next Phase of Your Nursing Career
Nurses require constant skill development to advance their careers. At King University, the online RN to BSN program allows working nurses to earn their bachelor's degrees, giving them the opportunity to go further in their field. King University's program may be completed in as little as 12 months and is offered fully online to accommodate even the busiest of schedules. King's program was named a 2017-18 Nursing College of Distinction.