RN to BSN Online Overview
Discover a transformational learning experience leading to personal and professional growth with the online RN to BSN degree at King University.
Designed for working RNs who wish to finish a bachelor's degree, the online RN to BSN program trains you in the skills you need to build advanced competencies, improve patient outcomes, and take the next step in your career.
The School of Nursing seeks to rigorously prepare resourceful, accountable professionals with a passion for serving the world. During your course of study, you'll gain the competencies necessary to serve as a competent leader and advocate for consumers of healthcare. Key topics of study include:
Healthcare informatics
Evidence-based practice
Health assessment
Spiritual and cultural considerations in nursing
Ethics
Leadership
Once you graduate, you'll be prepared for a number of exciting leadership positions. Graduates may be eligible for jobs in nursing or primary care management, health program administration, or directorship. You can also apply for guaranteed admission to an MSN program at King.
Our online RN to BSN program offers you the full convenience you need as a working adult. Classes are offered fully online, allowing you to attend school on a schedule that fits around your life. Classes are usually taken one or two at a time, enabling you to focus on your studies while keeping your professional and personal commitments. You'll also immediately be able to apply your skills to your job.
To enter the program, you must have a nursing diploma Associate of Science or Associate of Applied Science degree with a major in nursing, and either a valid multi-state license or nursing license in the state of Tennessee. Nursing classes are scheduled with seven weeks in class and one week off. Core classes run for seven weeks.
The RN-BSN is Designed for…
Current registered nurses who wish to finish their bachelor's degree
Working RNs who want to enter higher positions of leadership within their field
Community college graduates and transfer students
Accelerated BSN Pathway
Our accelerated program features 7-week courses designed specifically for the ADN- or Diploma-prepared Registered Nurse, both new graduates and experienced nurses. Students can easily transfer credits from their previous college experiences to meet most of the degree completion requirements. King University will recognize the associate degree as having satisfied the King general education requirements (except for the common experience, which is our religion course. RELG 1001) if the degree:
Includes a minimum of 30 hours of coursework of a general education nature
Includes at least one course in

Humanities/Fine Arts
Social/Behavioral Science
Natural Science/Mathematics
Courses and Requirements
Our online RN to BSN degree requires 36 semester hours (9 courses) of major coursework. King University will recognize the associate degree as having satisfied the King general education requirements (except for the common experience, which is our religion course. RELG 1001) if the degree:
Includes a minimum of 30 hours of coursework of a general education nature
Includes at least one course in

Humanities/Fine Arts
Social/Behavioral Science
Natural Science/Mathematics
You may choose between a three-semester option (two classes per term) and a six-semester option (one class per term).
Course of Study
| Course # | Title | Description | Credits |
| --- | --- | --- | --- |
| NURS 3310 | Dimensions of Professional Nursing | This course introduces the student to the scope of professional practice, which builds on personal strengths and prior nursing knowledge acquired in lower-division nursing courses. The course also focuses on self-awareness and the transformation experience, which socializes the returning RN into the role of the baccalaureate nurse. The course will focus on the quest for self-knowledge, personal planning and career advancement, and the unending issues in practice, aiming to sharpen critical thinking skills and to strengthen conceptual and theoretical nursing knowledge. Co-requisite: TCOM 2410 | 4 |
| NURS 3005 | The Science of Human Pathophysiology | This course examines the pathophysiology of disease processes throughout the lifespan. The processes of genetic mutation, cellular injury, and proliferation, fluid and electrolyte imbalances, and inflammatory, immune and stress responses are integrated into alterations in body systems. Body systems covered in this course include the neurological, cardiovascular, respiratory, gastrointestinal, renal, musculoskeletal, hematological, integumentary, endocrine, and reproductive. Implications for nursing care posed by these system alterations are also presented. | 4 |
| NURS 3315 | Introduction to Healthcare Informatics | This course introduces the basic concepts relevant to healthcare informatics and the use of computerized information systems in healthcare organizations to registered nurse students. The main focus is to discover how computerized applications aid the healthcare team to evaluate health, wellness, and illness to provide and communicate positive patient outcomes across the lifespan. | 4 |
| NURS 3330 | Introduction to Evidence-Based Practice | This course provides a basic understanding for registered nurse students of how reliable evidence is used to form practice guidelines. Emphasis is placed on effectively evaluating and utilizing research to promote evidence-based practice within the interdisciplinary team to improve patient outcomes across the lifespan. | 4 |
| NURS 3410 | Health and Physical Assessment | This course is designed to improve and build upon health assessment skills the RN-BSN students are already familiar with. Through didactic and practice sessions, students will build upon their knowledge of history taking and physical assessment. The focus will be on the assessments of adults who are healthy or have commonly occurring deviations from health. Skills taught and practiced include interview techniques, the use of standard assessment instruments, data analysis, documentation, and interventions to promote and maintain health. Skills related to knowledge integration, communication, and decision-making for a culturally diverse population will be emphasized. | 4 |
| NURS 3420 | Spiritual and Cultural Considerations in Nursing | This course promotes the provision of nursing care within a spiritual and cultural framework. Emphasis will be placed on the importance of understanding human behavior and of promoting, maintaining, and restoring the holistic health of individuals, families, and communities within their cultural, socioeconomic, and religious contexts. Emphasis will also be placed on how cultural and spiritual beliefs influence a person's healthcare practices. | 4 |
| NURS 4310 | Nursing Ethics | In this course, students will explore ethical considerations in contemporary nursing. Topics include: historical forces influencing the development of nursing, ethical theory and principles, values clarification and development, ethical decision-making, legal issues, professional relationship issues, practice issues related to technology, a patient's right to self-determination, palliative care and end of life issues, scholarship, economic, social, and gender issues, and global nursing including transcultural and spiritual considerations. This course will require students to demonstrate a competency in caring for the body, mind, and spirit of the individual, family, and community, while exploring their own ethical and values systems. | 4 |
| NURS 4330 | Community and Population Health | In this course, the student will learn about population health, public health issues, epidemiology, and the promotion of community preventive health programs with a focus on local, regional, national, and global public health challenges that affect individuals, groups, and populations. This course is both community-based and community-focused, reflecting today's changing societal needs and the role environment plays in the health of communities. The course addresses the assessment and care of communities and target populations as the student learns to view health needs from a population health perspective. | 4 |
| NURS 4410 | Principles of Leadership and Management | This course provides registered nurse students with the opportunity to synthesize knowledge, learning, and experiences related to the role of professional nurse as leader and manager to provide quality health care in an ever-changing health care environment. RN-BSN students will investigate and further develop their own professional role as managers of patient care and leaders in health care settings. Leadership and management in areas, such as health care policy, advocacy, collaboration, teamwork, and education. Coursework integrates change theory, organizational structure, delegation skills, negotiation tactics, effective communication, conflict resolution, workplace culture, and includes a quality improvement project. | 4 |
| NURS NURS 4990 | Comprehensive Assessment | Undergraduate-level and Registered Nurse students. All candidates for a degree from King are required to demonstrate competency in their major field of study. The final competency is focused on assessment of readiness to practice as a registered nurse at the baccalaureate level. For traditional BSN students, a standardized, proctored assessment will be given to help determine students' preparedness for the NCLEX. Prior to graduation, seniors in the traditional nursing program are required to successfully pass this standardized comprehensive assessment. Failure to achieve at least 95% predictability of passing the NCLEX on a proctored standardized comprehensive predictor will result in a grade of F. Registered Nurse students will address the standards and competencies outlines in the American Association of Colleges and Nurses (AACN) Essentials of Baccalaureate Education for Professional Nursing Practice in a reflective written assignment. This comprehensive writing assignment will link knowledge gained through educational experiences to professional practice congruent with the AACU standards and competencies. | 0 |
All RN BSN students are required to meet the General Education and Elective requirements for a baccalaureate degree from King University. These course categories include: Religion (must be taken at King University), Comp I & II, Citizenship, Human Creative Products, Human Culture, History, Literature, Quantitative Literacy and Science. These courses may be satisfied by the associate degree as long as certain criteria are met.
Students applying for the online RN-BSN program must meet the following requirements:
An associate degree or diploma in nursing from an accredited school of nursing.
Cumulative GPA of 2.75 on a 4.0 scale 
A current unencumbered license as a registered nurse from the Tennessee Board of Nursing or a compact multi-state license. Applicants should not be on probation and must report any past or current disciplinary action taken by a state board.
A current American Heart Association CPR certification.
Laptop computer with Microsoft Office 365, wireless and webcam capability is required. Microsoft Office 365 is available to all King students to load on the PC or Mac and is accessible at Office.com using their King University credentials. Chromebooks and many tablets will NOT meet the minimum requirements for the SON Program.
Additional core educational requirements may be needed based on previous academic record of completed coursework.
Students applying for admission to the online RN-BSN program must submit:
A completed online application.
An official transcript request form. A scanned copy may be emailed to your Enrollment Counselor.
Verification of current unencumbered license as a registered nurse from the Tennessee Board of Nursing or a compact multi-state license. Students without licensure can start coursework but must provide licensure information before starting their second semester.
A copy of current CPR certification. Once your application packet is complete, it will be submitted to the admissions committee for a complete review and assessment.
Have questions about this program or the admissions process? Request information and get connected to one of our knowledgeable enrollment counselors.
Special Considerations
The School of Nursing has a cohort cancellation policy that reserves the right to cancel any cohort 10-calendar days prior to the orientation date if minimum enrollment has not been met.
Why Choose the RN to BSN Program at King University?
Guaranteed Admission to King University MSN Program
Students completing the BSN degree from King University may apply for guaranteed admission to an MSN program during the final semester of the BSN program. In addition to standard MSN admission requirements, students applying for guaranteed admission must meet the following admission criteria:
Have a cumulative undergraduate GPA of 3.5 or higher
Submit three letters of recommendation (two academic and one professional)
Have received no academic sanctions during BSN program
Guaranteed admission is contingent on time of application and seats available per semester.
Reasons to Pursue A BSN Degree
Employer preference: most healthcare organizations prefer nurses with a BSN degree; some may even require it.
Expanded knowledge: The BSN will provide you with a larger base of nursing knowledge in leadership, quality, and evidenced based practice.
More job opportunities: The BSN can provide you with the education you need to obtain roles in nursing quality, leadership, and more.
Prerequisite to a graduate degree: If you are thinking of advancing into a graduate program (MSN or DNP), the BSN is the first step.
Career Outcomes
Primary care nurse manager
Nursing director
Clinical nursing manager
Clinical audit manager
Behavioral health program manager
Flexible Outcomes-Based Funding
King University is committed to ensuring that every student who seeks to further his or her career has that opportunity. To support this mission, King works with a host of mission-aligned partners that provide funding to support our high-outcome degree programs, such as the RN-BSN program. After students have exhausted scholarships and grants, and as an alternative to PLUS loans and private loans, King's RN-BSN students have access to Income Share Agreements (ISAs) as another affordable funding option that never requires a cosigner, and where students only pay based on future earnings, while also gaining access to additional career support & resources! Learn more HERE.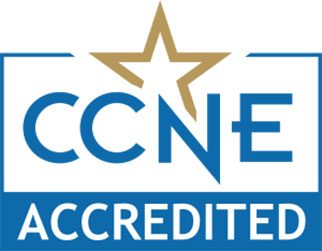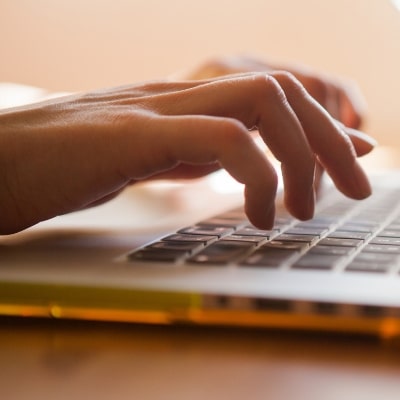 Online Learning
Studying online prepares you for a successful future. Discover a learning format that offers:
Flexibility and Convenience
Personalized Academics
Equal Excellence
Opportunity for Self-Insight