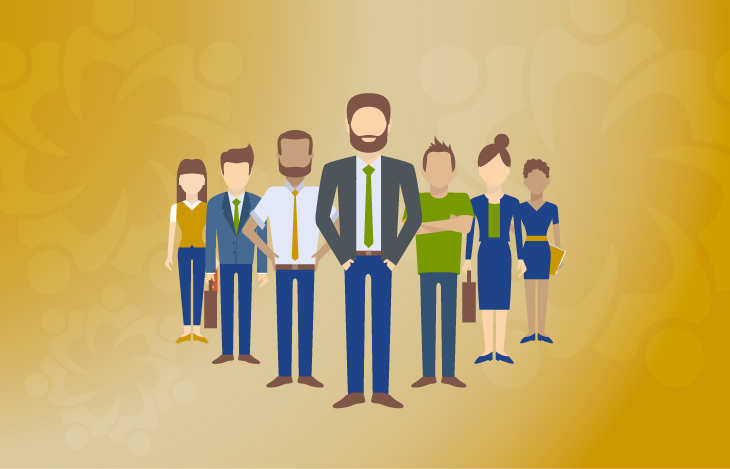 In the nonprofit world, leaders play a vital role in ensuring that organizations meet their goals and are able to carry out their mission. As one expert explains in the Harvard Business Review, "Leadership is the most important of the three legs nonprofit organizations stand on (the other two being strategy and capital). Nonprofits can develop sound strategies and attract sufficient capital, but without strong leaders at the helm, they're unlikely to deliver outstanding results."
To be successful as a leader in the nonprofit sector, professionals need to have a strong sense of business acumen while truly believing in the core values of their organization. In addition, having the knowledge and experience to lead is critical äóî and that's where advanced education comes in.
Many professionals choose to earn an MBA for two reasons: to make a career change with higher salary or to transition to a career that aligns with their values and passions. Pursuing an MBA with focused coursework in nonprofit leadership allows students to make a positive change in their lives while making a difference in their communities.
Types of Nonprofits
Though all nonprofits use their revenue to support a charitable mission, not all nonprofits are the same. In fact, the IRS has a staggering 27 different classifications for various nonprofit entities. The following are four of the most common iterations of nonprofits.
Public charities: Most nonprofits in the United States fall into the category of public charities. They provide free or inexpensive services that benefit a community. Funding for public charities can come from the government, individuals, corporations, or foundations. Examples of public charities might include libraries, churches, or medical clinics.
Foundations: These nonprofit entities provide funding for art projects, events, and programs that happen within a community. They might even fund other nonprofits. Families, community groups, and businesses can establish foundations to distribute funding to public charities. Examples might include a foundation that provides grants for artists or sponsors a youth music camp.
Social advocacy organizations: Social advocacy organizations are typically member-based organizations that work toward a mission of social change. They usually seek to accomplish a specific goal, such as saving an endangered species. Many human rights and environmental organizations fall into this category of nonprofit.
Professional and trade organizations: These nonprofits lend support and services to groups that work in a specific profession. In some cases, professional and trade organizations provide low-cost training and education to dues-paying members. Work unions and professional associations are two examples of this type of nonprofit.
Nonprofit Leadership Job Descriptions
Though leadership skills are important in a variety of nonprofit roles, the following management and C-level positions are most directly responsible for leading nonprofits to success.
Executive Director: These professionals stand at the forefront of nonprofit organizations. They guide the primary purpose while shaping day-to-day operations. For smaller nonprofits, executive directors are equivalent to chief executive officers (CEOs). One of the core responsibilities of the executive director is to work closely with the board of directors, as well as overseeing finances, fundraising, and marketing, according to PayScale. The median salary for executive directors in the nonprofit sector is $64,057.
Grants Manager: Grants managers determine the amount of funding needed to keep a nonprofit running. They work with staff to draft and submit funding proposals. If the nonprofit is a grant-making foundation, the grants manager may also determine the amount of funding to award and choose recipients. This position requires strong writing and communication skills, as well as the ability to successfully convey why the organization requires funding. The median salary for grants managers is $55,891, according to PayScale.
CEO: In larger nonprofit organizations, the CEO has responsibilities similar to an executive director; however, this job title often comes with a higher salary. CEOs lead teams in the implementation of big-picture strategy and the facilitation of everyday tasks. According to PayScale, they also determine overarching goals and initiatives, as well as establishing relationships with stakeholders. The median salary for this role is $106,209.
Leadership at King University
King University's online MBA program is designed for professionals who are ready to take the next step in their business career. With coursework in management, research, quantitative analysis, ethics, and more, students graduate with the knowledge for ongoing success. King's MBA program gives professionals the opportunity to pursue a specialization in nonprofit management.
This specialization area is ideal for those looking to turn their passion for making a difference into a successful business career. It features an accelerated schedule, 100 percent online coursework, and collaborative, case-based learning that gives you the knowledge and experience for career growth. Coursework may be completed in little as 16 months. Find out where an MBA from King University can take you today.