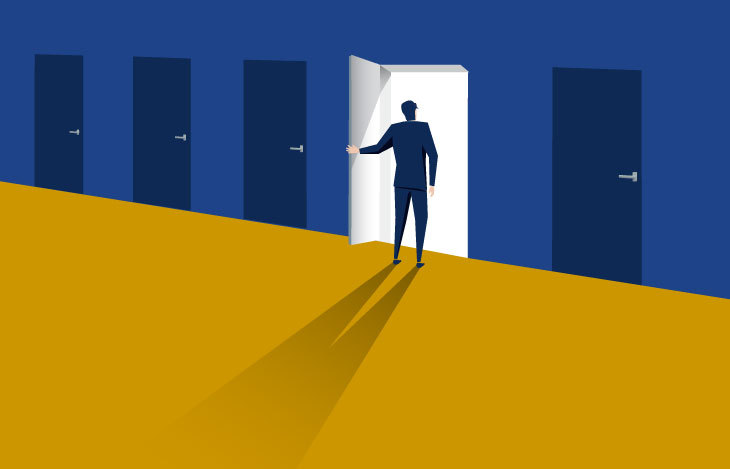 Faith can serve as a positive influence in everything we do. For those with dreams of entrepreneurship, strong belief can encourage ethical business decision making, philanthropy, and a sense of purpose. King University is pleased to celebrate famous individuals who successfully integrated their Christian beliefs with their worldly professional goals.
What Defines Christian Entrepreneurs?
Faith may influence areas as diverse as leadership, strategy, organizational change, economics, finance, and marketing. The four individuals we're profiling span both the world and the course of history, highlighting the enduring connection between faith and business.
Christian Entrepreneurs
Cher Wang, Founder, HTC Corporation
As entrepreneurs, we must continue to ask ourselves 'What's next?' It takes humility to realize that we don't know everything, not to rest on our laurels and know that we must keep learning and observing.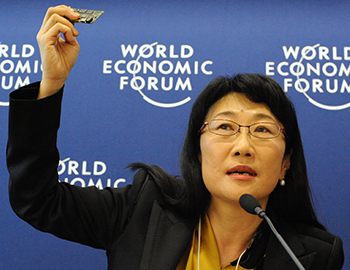 The daughter of Taiwanese business icon Y.C. Wang, Cher Wang is the founder of the HTC Corporation. Wang was born into a family of successful moguls and was encouraged early on to take the initiative in everything from extracurricular activities to studying abroad. She eventually earned her master's degree in economics and founded HTC in 1997. While her company originally built notebook computers, she urged her partners to switch to building cellphones when she realized their potential. The New York Times reports that her Christian faith is a significant factor in her life and business choices. "Jesus tells us you have to work hard," Wang says. "I don't understand the idea of leisure time."
John D. Rockefeller, Founder, Standard Oil
I believe the power to make money is a gift from God just as are the instincts for art, music, literature, the doctor's talent, the nurse's, yours: to be developed and used to the best of our ability for the good of mankind.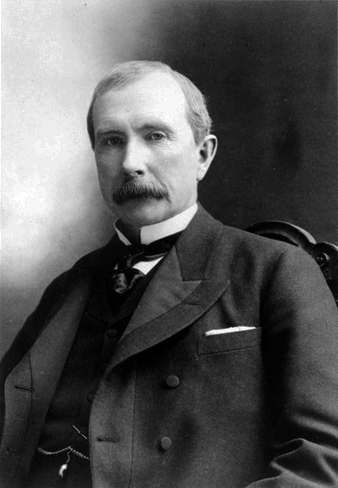 John D. Rockefeller is considered one of the most influential businessmen of the 20th century. Interested in entrepreneurship from a young age, he began his first proper venture at age 20. At 24 years old, he opened his first oil refinery, a decision that eventually led to his founding of Standard Oil Company. At its peak, Standard Oil controlled 90 percent of refineries and pipelines in the United States. Devout in his faith, Rockefeller contributed a great deal of his wealth to philanthropic causes. By his death, he had given away more than $530 million.
Madam C.J. Walker, Founder, The Walker Method
I had to make my own living and my own opportunity. But I made it! Don't sit down and wait for the opportunities to come. Get up and make them!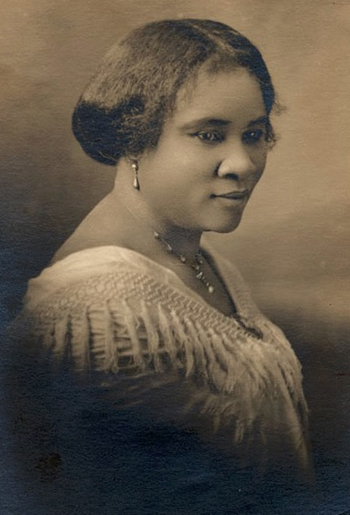 Madam C.J. Walker is considered one of America's first women to become a self-made millionaire. Born to former slaves, Walker faced a series of difficulties early in life. These included poverty, the death of her parents, and several failed marriages. Eventually she moved to Colorado and found work as a sales agent, which eventually inspired her to start her own business. She began to sell her own line of hair care products designed specifically for African-American women. At her peak, she ran a host of factories both in the United States and abroad. Walker spent a good deal of her life advocating for the rights of African-Americans and gave away much of her earnings both during her life and at her death. Recipients included the NAACP, the YMCA and YWCA, historical preservation projects, and civil rights causes.
Strive Masiyiwa, Founder, Econet Wireless Group
We didn't wake up and say we wanted to make billions of dollars; we said we wanted to extend telecommunications to all the people in Africa.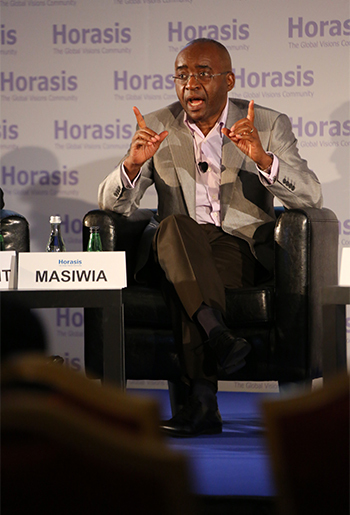 Strive Masiyiwa is a mobile telecoms giant and Zimbabwe's richest man. He is the founder of Econet Wireless, a company that provides telecommunication services to more than 15 countries on and beyond the African continent. His initial attempts to begin in entrepreneurship were met with hostility from his government, which had a monopoly on communications services at the time. Eventually the government conceded, and demand for his product exploded. Masiyiwa told Forbes magazine that praying hard and giving back are two key elements to his entrepreneurial strategies. To complement this, he also co-runs a Christian charity that has sponsored education, food, and healthcare for more than 28,000 Zimbabwean orphans.
Additional Sources: Biography, Philanthropy Round Table
Bringing Faith to Your Future in Business
Success in business requires the merging of personal passions and professional goals. At King University, the online Bachelor of Business Administration allows students to be nurtured in both. King University's religious foundation merges with a relevant and career-focused curriculum, allowing students to gain the skills they need for successful and meaningful careers.