Nurse Educator Certificate Overview
Take your nursing career to the next level and influence the future of the field with the online Post-MSN Nurse Educator Certificate at King University.
Designed for nurses who have a Master of Science in Nursing, our nurse educator certificate combines clinical expertise with teacher training to prepare you to successfully become an academic nursing instructor or clinical nurse educator. The nurse educator certificate enables you to increase your salary potential by maintaining dual roles as both an educator and a provider of direct patient care.
Academic nurse educators are charged with teaching pre-licensure, master's, and doctoral students in a number of settings. Clinical nurse educators instruct patients, families, and communities about health-related conditions in a variety of settings. Our comprehensive curriculum prepares you for both roles through advanced study in topics like:
Advanced Pathology
Physical assessment and health promotion
Pharmacology
Principles of teaching
Curriculum development
You'll also complete 420 practicum hours, giving you substantial hands-on training you can immediately apply to your workplace.
The program features weekly lessons, allowing you to find the flexibility you need to work at your own pace and fit your education around your life. You'll also receive individualized academic attention. We pair you with a nursing faculty advisor who will be available for you throughout the program to offer video and phone meetings. Our small class sizes and commitment to community means you'll find a sense of community as you work towards advancing your career.
When you graduate, you'll have the training you need to work in a variety of healthcare settings. Graduates can find career opportunities as faculty in nursing schools, staff development programs, or in continuing education.
The Post-MSN Nurse Educator certificate is Designed for…
Working nurses who possess an MSN
Adult learners who want to enter the field of nursing education
Accreditation
The School of Nursing programs are fully approved by the TENNESSEE BOARD OF NURSING, and are a member of the AMERICAN ASSOCIATION OF COLLEGES OF NURSING.
Courses and Requirements
Our online Post-MSN Nurse Educator Certificate requires 24 semester hours and 420 practicum hours of completion. An individualized plan of study will be developed based on previous master's-level transferrable coursework completed.
Course of Study
| Course # | Title | Description | Credits |
| --- | --- | --- | --- |
| NURS 5002 | Advanced Pathophysiology | This course prepares nurses with advanced knowledge and understanding of the pathologic mechanisms of disease to serve as a foundation for clinical assessment, clinical decision-making, pharmacotherapeutics, and nursing interventions. Course content examines deviations from homeostasis, genetic and epigenetic influences of disease in body systems across the lifespan. A systematic survey of diseases within body systems including etiology, epidemiology, and clinical manifestations is explored. Current research findings are explored and utilized in this class. | 3 |
| NURS 5004 | Advanced Physical Assessment & Health Promotion | This course focuses on the development and practice of advanced health assessment skills needed for delivery of culturally competent care across the lifespan. Diagnostic reasoning is used to interpret data obtained from the history, physical examination, and diagnostic procedures to generate a comprehensive health assessment and problem list. Domains of interest include: family processes, transcultural issues, nutrition, genetic variations, growth and development, spirituality, and health promotion. Students refine the health assessment and clinical judgment skills needed to relate findings to underlying pathophysiologic changes in the client's health status in order to plan therapeutic and healing interventions. | 3 |
| NURS 5006 | Advanced Pharmacology | This course provides the advanced knowledge of pharmacokinetics, pharmacodynamics and pharmacotherapeutics needed to initiate safe and appropriate pharmacological treatment in the management of disease processes across the life span. Special concerns regarding developmental status, nutritional status, health status, cultural influences or membership in a high-risk group are identified. Strategies for counseling and education to promote adherence are explored. Ethics, cost effectiveness, legalities and regulations related to prescription writing are addressed. Students are introduced to the use of electronic drug databases for point-of-care decision-making based on up-to-date drug information. Prerequisite: NURS 5002, 5004 | 3 |
| NURS 5030 | Principles of Teaching and Learning | This course provides an introduction to the principles of teaching and learning in the context of nursing education. A variety of strategies to facilitate learning in cognitive, psychomotor, and affective domains are introduced. The student will develop learning activities for the traditional, non-traditional, and online learning environments. The use of evidence-based theories to support teaching and learning are explored. The student will analyze individual factors which impact learning and may require adaptation of teaching strategies. | 3 |
| NURS 5032 | Curriculum Development & Implementation in Nursing Education | This course introduces the student to the essentials of curriculum development as it applies to nursing education. The student will explore the relationship of nursing curricula to the mission and philosophy of parent institutions and to national guidelines for nursing education at all levels. Accreditation, standards of professional nursing practice, legal, and ethical issues are analyzed within the context of curriculum development and program evaluation. Learning theories and taxonomy are applied to curricula, programs, courses, and learning units. A seminar approach, requiring collaborative work and interdependent relationships is utilized. Prerequisite: NURS 5030 | 3 |
| NURS 5035 | Focused Clinical Seminar and Practicum | This practicum experience focuses on the synthesis of previously gained knowledge and skills in the provision of advanced nursing care to individuals, families and communities. Emphasis is placed on the management of clients within a clinical focus area. The 240-hour seminar format will allow the student to explore in depth the provision of evidence-based nursing practice in the care of patients experiencing actual or potential health problems related to the clinical focus (2 didactic/2 clinical/1 lab). | 5 |
| NURS 5036 | Nursing Educational Practicum I (didactic/clinical, 180 hours) | In this practicum/classroom experience, the student will demonstrate the application and synthesis of theory and competencies related to the role of the nurse educator. The student will use evidence-based strategies to support teaching and learning goals. Learning experiences are planned and negotiated to meet the individual learning goals of the nurse educator student in the context of preceptor supervised experiences in a nursing education setting. The student will successfully complete 180 hours in this nursing education practicum. Prerequisite: NURS 5030, 5032. | 4 |
| NURS 5991 | Final Comprehensive Competency Demonstration (final semester) | Master's level. Graduate level nursing at the master's level requires a final competency demonstration. Final comprehensive competency demonstration in the MSN program consists of the graduating student's ability to meet the expected outcomes as set forth by the American Association of Colleges of Nursing (AACN) The Essentials of Master's Education in Nursing. These Essentials are core for all master's programs in nursing, and delineate the outcomes expected of all graduates of master's nursing programs. Completion of a final competency portfolio, which encompasses the core knowledge and skills outlined in the AACN Essentials document, serves as demonstration of the MSN student's mastery of the required competencies. The final competency portfolio is evaluated by a rubric and is pass/fail. | 0 |
Admission Requirements
Students applying for the post-MSN certificate program must meet the following requirements:
A Master of Science in Nursing from a regionally accredited nursing program.
A minimum of a 3.0 GPA or better on a 4.0 scale on all prior academic work.

Students with less than a 3.0 GPA may be considered and accepted on a conditional basis, provided the are able to demonstrate their plans to succeed in the program.

Undergraduate coursework completed with a C grade or better in the following disciplines:

Statistics
Nursing research/Evidence-based practice
Health assessment
Pathophysiology (highly recommended but not required)

Current unrestricted licensure to practice as a registered nurse in Tennessee (compact/multi-state accepted) with privileges to practice in Tennessee). Applicant should not be on probation and must report any past or current disciplinary action taken by a state board directly to the dean of the School of Nursing.
Laptop computer with Microsoft Office 365, wireless and webcam capability is required. Microsoft Office 365 is available to all King students to load on the PC or Mac and is accessible at Office.com using their King University credentials. Chromebooks and many tablets will NOT meet the minimum requirements for the SON Programs.
How to Apply
Students applying for the online Master of Nursing program must submit the following materials:
An official transcript request form. A scanned copy may be emailed to your Enrollment Counselor.
Two letters of recommendation, preferably one from an employer and one from a previous college professor. When applying online, students may submit the names and email addresses of individuals offering a recommendation to automate the process.
A two- to three-page typed writing sample to address the following question: What is the role of graduate education in preparing nurses to meet the health needs of our society? Writing sample must cite two peer-reviewed journals and be written using APA style.
Verification of current unencumbered registered nurse license from the Tennessee Board of Nursing or compact multi-state licensure with privileges to practice in Tennessee.
Copies of all certificates in an area of clinical concentration, if applicable.
A current curriculum vitae.
Have questions about this program or the admissions process? Request information and get connected to one of our knowledgeable enrollment counselors.
*Courses are applicable for transfer if they are applicable to the requirements of the program, and are approved by the specialty area faculty and the dean of the School of Nursing. Courses being transferred must have been assigned a grade of B or higher and must have covered content which is required for a particular core course or specialty program.
Career Outcomes
Graduates of King University's online nurse educator certificate program may choose to work as:
College faculty
Hospital staff educators
Nurse educator/clinicians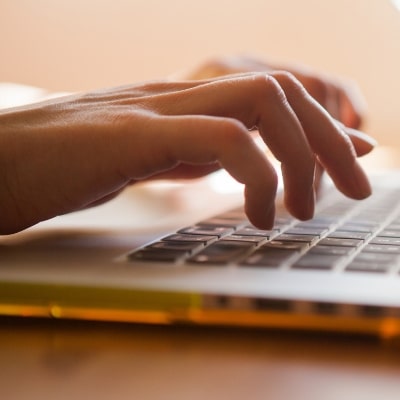 Online Learning
Studying online prepares you for a successful future. Discover a learning format that offers:
Flexibility and Convenience
Personalized Academics
Equal Excellence
Opportunity for Self-Insight