Online MBA Overview
Designed to provide you with the skills you need to enter various management positions, our online MBA gives ambitious leaders the chance to go further in their careers.
As a Master of Business Administration online student, you'll learn a host of skills applicable to your professional growth. Throughout the program, you'll study management, research, theoretical systems, quantitative analysis, ethical practices, and more, preparing you to become an effective and strategic business leader in a variety of settings.
The online MBA offers six concentrations, allowing you to tailor your course of study to fit your unique professional goals. We offer concentrations in:
Healthcare administration
Human resource management
Management
Marketing
Project management
Small Business Management and Social Entrepreneurship
At King University, the online MBA incorporates case analysis with individual preparation and small group discussions. The curriculum also adopts and implements creative components designed for personal skill development, such as team-based learning models. You'll study a range of managerial topics, such as:
Project management
Problem solving
Business communication
Policy development
Ethical decision making
Research methods
Statistics analysis
Plan development and assessment
Because the Master of Business Administration online program is offered in a fully digital format, you'll have the opportunity for learning online and to earn your degree on a schedule that works for you. King University's online courses are the same as those offered on campus, meaning you'll receive the same quality education as your on-ground peers, no matter where you live.
The Online MBA is Designed For…
Individuals who have already obtained a bachelor's degree looking to continue learning online
Employees who want to advance to positions of leadership within their organizations
Working adults who want to earn an advanced degree while maintaining other commitments
Those with at least two years of work experience
Accreditation
King University is accredited by the Southern Association of Colleges and Schools Commission on Colleges to award associate, baccalaureate, master's, and doctoral degrees. Contact the Southern Association of Colleges and Schools Commission on Colleges at 1866 Southern Lane, Decatur, Georgia 30033-4097 or call 404.679.4500 for questions about the accreditation of King University.
Courses and Requirements
The primary goal of the online MBA program is to prepare students to be effective strategic leaders and managers. The program provides a solid foundation in core business areas such as accounting, finance, economics, statistics, marketing, strategy, and international business. The online MBA program requires 36 semester hours.
Course of Study
Students who do not have an academic background in business will be enrolled in the following business principles seminars in the appropriate semesters. These seminars must be completed before starting the corresponding course in the MBA program.
| Course # | Title | Description | Credits |
| --- | --- | --- | --- |
| BUSA 4890 | Statistics | This course has been carefully designed to sharpen the graduate learner's skill in quantitative analysis in order to make the quantitative and research methods course more productive and rewarding. Topics include coverage of basic spreadsheet analysis and inferential and descriptive statistics. This course is two weeks long and is exclusively online. | |
| BUSA 4891 | Economics | This course has been carefully designed to sharpen the graduate learner's skill in economics analysis in order to make the Managerial Economics course more productive and rewarding. Topics include coverage of microeconomics. This course is two weeks long and is exclusively online. | |
| BUSA 4892 | Accounting | This course is designed to give the graduate business student an introduction to accounting. It is not a comprehensive course but a preparation for a more comprehensive course that the student will take during the progress of the graduate program. This course is for the student who either has no prior exposure to accounting or that exposure was long enough ago as to be effectively not useful to the student. This course is two weeks long and exclusively online. | |
| BUSA 4893 | Finance | This course is carefully designed to equip learners with fundamental skills and understanding of financial analysis. Topics include coverage of basic financial statement analysis and time value of money. This course is two weeks long and exclusively online. | |
| BUSA 4894 | Marketing | This course is an introduction to marketing principles in preparation for BUSA 5050 Strategic Marketing. Topics to be introduced include an analysis of the marketing environment and the marketing mix. This course introduces marketing principles to MBA students who have not taken an undergraduate marketing course. This course is two weeks long and exclusively online. | |
| Course # | Title | Description | Credits |
| --- | --- | --- | --- |
| BUSA 5010 | Leadership | The course examines the leadership process as an influence relationship among leaders and followers. A central tenet of this course is that leadership can be learned. The course explores important organizational and behavioral issues in the leader-follower relationship; including the evolution of leadership theory, personal characteristics of leaders and followers, motivation and empowerment, teamwork, power and influence, and change management. | 3 |
| BUSA 5030 | Quantitative and Research Methods | This course is an introduction to quantitative research methods in business. It addresses the various purposes and approaches to conducting research, studies the research process, and develops methods of analyzing data using statistical software as a tool to aid in management decision-making. Emphasis is on understanding the concepts of statistical analyses, choosing appropriate tools and procedures to use in a given context, using the computer to carry out the procedures, and then interpreting the computer results within the given context. Graduate learners will have an opportunity to synthesize these concepts as consumers of research (by critiquing published research) and as producers of research (quantitative analysis is built into the remaining elements of the business program. Prerequisite: BUSA 4890 or a signed course waiver. | 3 |
| BUSA 5040 | Economics of Organizational Architecture and Strategy | This course is designed to expand the graduate learner's understanding of how economic analysis can help corporate managers maximize firm value. Management theory has long recognized the importance of thoroughly assessing a firm's internal and external environments as a foundation for strategic and operating initiatives. A thorough application of the tools of economics can enrich this process, providing new insights and strategic options. Accordingly, this course will concentrate on the use of economic tools to enhance the effectiveness of strategic positioning and organizational structure. Cases and problems are used to gain an understanding of these economic tools and their potential use for solving real-world problems. Prerequisite: BUSA 4891 or a signed course waiver. | 3 |
| BUSA 5050 | Marketing | Marketing Management encompasses an extensive range of activities and concepts and is based on the systems approach to management. Today, marketing takes place in a very dynamic marketplace where national economies are being affected by globalization and technological changes. This course provides managers with a broad overview of marketing principles for both for-profit and not-for-profit organizations, including an emphasis on customer/client satisfaction and advanced marketing strategies. Graduate learners are given the opportunity to perform case analysis and develop a marketing plan. Prerequisite: BUSA 4894 or a signed course waiver. | 3 |
| BUSA 5061 | Accounting for Managerial Decision-Making | This course focuses on Cost centers and profit centers, examines cost accounting, job order process, and activity-based cost accounting systems, and managerial accounting as a decision support system. Cases and problems are used to gain an understanding of these economic tools and their potential use for solving real-world problems. Prerequisite: BUSA 4892 or a signed course waiver. | 3 |
| BUSA 5062 | Strategic Financial Management | This course is designed to help managers understand financial analysis so that they can work effectively with financial decision-makers in organizations. Topics covered include financial statement analysis, risk and return, discounted cash flow analysis, cost of capital, capital budgeting, long-term financing, and working capital management. Prerequisite: BUSA 4893 or a signed course waiver. | 3 |
| BUSA 5069 | Business Law | This course addresses legal problems confronting professionals in business. It focuses on sources of law, contracts, torts, employment, business organizations and other areas of interest to managers, business owners, and others in the business arena. Course work is targeted toward the practical application of rules of law in the workplace. | 3 |
| BUSA 5090 | Strategic Management | In this course, graduate learners examine strategic processes that influence the direction of an organization. Graduate learners explore techniques for defining the mission and objectives of an enterprise, understanding competitive forces and industry dynamics, analyzing components of sustained competitive advantage, matching organizational strengths with environmental opportunities, and developing strategies and policies to achieve the organization's mission and balance the interests of relevant stakeholders. | 3 |
| BUSA 5990 | Comprehensive Assessment | Graduate level. All candidates for a degree from King are required to demonstrate competency in their major field. Students with more than one major must demonstrate competency in each of their major fields. All students will have to pass according to the minimum requirement of their department. Any student who does not meet the requirement (Pass) of their comprehensive assessment of their major field will not graduate until the requirement has been met. Comprehensive assessment in business. | 0 |
| BUSA 5730 | Applied Management Science | This course emphasizes the application of quantitative models to complex business situations and the communication of model results to business executives. The quantitative topics addressed in the course are linear programming, inventory control models, time series and causal forecasting models, and the critical path method for project management. | 3 |
Online MBA Concentrations
In addition to the core Master of Business Administration online coursework, students can focus their MBA studies. The online MBA concentration tracks are designed to thoroughly prepare you to enter the industry and position of your choice.
Admission Requirements
In order to apply for the online MBA program, students must meet the following requirements:
A bachelor's degree earned from a regionally accredited college or university
A minimum 3.0 GPA on a 4.0 scale on all prior academic work

Students with a lower GPA may be considered and accepted on a conditional basis provided they are able to demonstrate their plans to succeed in the King University MBA online program.
Note: GMAT is not required for admission into the MBA program.
How to Apply
To apply for the Master of Business Administration online program, students must submit the following materials:
Evidence of completion of a bachelor's degree from a regionally accredited college or university prior to enrolling
An official transcript request form. Your Enrollment Counselor will help you complete this step.
Two professional or academic recommendations: Submit names and email addresses
Resume
Personal Statement: Should be 750–1000 words indicating interest in the program, professional preparation, academic experience, job related history and career goals
Interview with MBA Program Coordinator
Have questions about this program or the admissions process? Request information and get connected to one of our knowledgeable enrollment counselors, who will help you start your online MBA training.
Career Outcomes
Graduates of King University's online MBA program may choose to pursue careers as:
Marketing executives
Finance executives
Brand managers
Hospital administrators
Human resource managers
Business development officer
Business owner
Entrepreneur
Flexible Outcomes-Based Funding
King University is committed to ensuring that every student who seeks to further his or her career has that opportunity. To support this mission, King works with a host of mission-aligned partners that provide funding to support our high-outcome degree programs, such as the MBA program. After students have exhausted scholarships and grants, and as an alternative to PLUS loans and private loans, King's MBA students have access to Income Share Agreements (ISAs) as another affordable funding option that never requires a cosigner, and where students only pay based on future earnings, while also gaining access to additional career support & resources! Learn more HERE.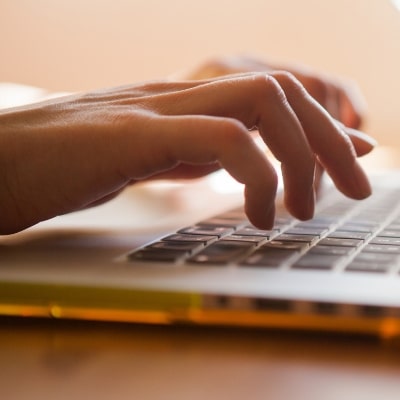 Online Learning
Studying online prepares you for a successful future. Discover a learning format that offers:
Flexibility and Convenience
Personalized Academics
Equal Excellence
Opportunity of Self Insight