B.S. Psychology Overview
The online Bachelor of Science in Psychology degree at King University is a broadly applicable degree that prepares you for career advancement.
Designed to educate students in the breadth and depth of psychological theories and research with special emphasis on how these areas relate to the real world, our online psychology degree gives you the skills you need to enter higher positions of responsibility in any number of careers. The program allows students to work within a diagnostic framework, learn about evidence-based techniques, and integrate faith and learning. The program also prepares you to grow as a critical thinker by collaborating with your peers within an accessible setting.
Our comprehensive curriculum is divided into four thematic semesters. Each semester emphasizes certain facets of the field:
Knowledge Base: Social Psychology, Lifespan Development, Cognitive Psychology
Research: Statistics for the Social Sciences, Research Methods and Measurement, Individual Research Project
Clinical: Theories of Personality, Abnormal Psychology, Theories of Counseling
Application: Group Dynamics, Survey of Christian Counseling, Applied Psychology
Because our degree is offered fully online, you'll can earn your degree with ultimate flexibility. A digital format provides the opportunity to attend school when and where it's right for you. while maintaining your commitments to work and life. Plus, you'll immediately be able to apply your knowledge to your job.
According to the Bureau of Labor Statistics, psychologist jobs are expected to grow 14 percent by the year 2026, a rate considered much faster than average. However, ample career opportunities exist outside of this direct application. Graduates of our online psychology degree may work in schools, rehabilitation centers, businesses, marketing firms, law enforcement, child protective services, political offices, or laboratories, among other settings. The program also prepares you for further graduate study. Major coursework can be completed in 16 months.
The B.S. in Psychology Degree is Designed for…
Working adults with some college credit seeking to finish their bachelor's degree
Adult learners wishing to study a broadly applicable field
Caring individuals who want to enter the helping professions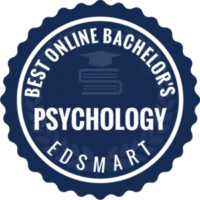 Accolades
King has been ranked as one of the Best Online Bachelor's in Psychology programs by Edsmart.
Courses and Requirements
Our online Bachelor of Science in Psychology requires 52 semester hours (13 courses) of major coursework and a program introductory course. To graduate from King University, students must complete a total of 124 semester hours, including major courses, general education core courses, and additional courses that may come from transfer credits or electives.
Admission Requirements
Students applying for the online psychology degree program must meet the following requirements:
Minimum cumulative GPA of 2.2 on a 4.0 scale
Students with less than a 2.2 high school GPA may be considered and accepted on a conditional basis provided they are able to demonstrate their plans to succeed in the program.
General Admission Requirements
General requirements for admission to King University include graduation from an accredited or recognized high school, GED, or secondary institution with a minimum of 16 academic units, distributed as follows:
Four units of English

Two units of algebra (Algebra I and II)
One unit of geometry
Two units of foreign language
Two units from history and social studies
One unit of natural science
Four units of other academic electives
Students educated at home should follow the same procedures as any other candidate for the freshman class.
Students should present a high school transcript and documentation, or its equivalent.
How to Apply
Students applying for an online psychology degree program must submit the following materials:
A completed online application
An official transcript request form. A scanned copy may be emailed to your Enrollment Counselor.
Have questions about this program or the admissions process? Request information and get connected to one of our knowledgeable enrollment counselors.
Career Outcomes
Social and Community Service Manager
Social and Human Service Assistant
Healthcare Social Worker
Educational, Guidance, and Career Counselor
Child, Family, and School Social Worker
Rehabilitation Counselor
Market Research Analyst
Marketing or Advertising Manager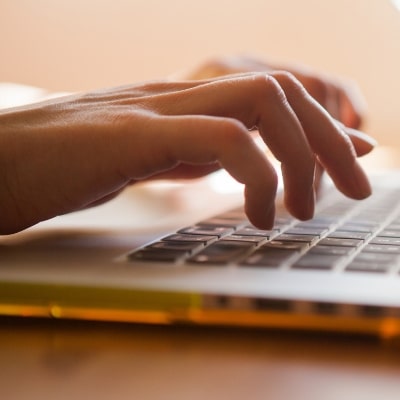 Online Learning
Studying online prepares you for a successful future. Discover a learning format that offers:
Flexibility
Personalized Academincs
Equal Excellence
Opportunity for Self Insight