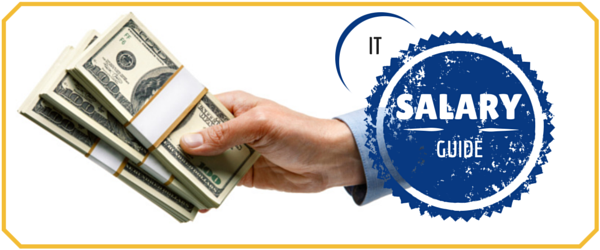 Earning a degree in information technology (IT) is a smart career move for anyone seeking to stay competitive in the modern workforce. According to the Bureau of Labor Statistics, employment in all computer-related occupations is expected to increase 13 percent by the year 2026. Furthermore, IT is a field that promises healthy starting salaries and solid potential for pay increases over time.
Discover some of of the top careers you can pursue with a bachelor's degree in IT or a related field. All salary information has been collected from PayScale.
IT Careers
IT consultant: $75,681
This type of information technology professional evaluates the systems that companies and businesses use. They also decide which systems, software and machines are the best option for these organizations to use, both in terms of price and effectiveness. This role combines the traditional IT jobs of systems analyst and computer technician. IT consultants perform high-level administrative tasks, as well as making repairs, completing installations and more.
Web developer: $58,332
Web developers provide the various services involved with building and maintaining specialized websites. They need to know how to write custom scripts so that they can meet specific client needs as well. For this reason, learning to code is important. Professionals in this role build websites from the bottom up.
Data modeler: $82,053
Data modelers turn information into digestible information for businesses. This involves gathering data from a variety of sources and organizing it so that it can be read and interpreted easily. In this role, being able to analyze information is important, as is understanding the data needs of companies. These professionals use graphs, computer programs and charts that are designed to work with data, but they can also design programs themselves.
Mobile application developer: $72,090
These professionals write computer programs for mobile devices like smartphones and tablets. They also integrate networks, which means they need to understand network protocols and standards. Because most mobile devices use touch screens, mobile applications developers utilize screen navigation controls, which are much different than standard Internet controls. This is another job where coding comes into play.
 Software engineer: $83,056
Software engineers design, plan and implement new software programs. They also create new versions of software that already exists. They have to understand what certain software needs to accomplish, then develop a plan to create it and test it before it is launched. Software engineers also conduct research to identify what kinds of software are needed in the marketplace.
 Cloud solutions architect: $117,727
This type of computer professional helps companies and organizations come up with efficient and profitable ways to use cloud computing. Cloud architects aren't responsible for actually creating the cloud computing platform; instead, they work within the parameters of an existing cloud to maximize its usefulness. To put it simply, they help companies manage their cloud spaces.
Information Technology at King University
Our online Bachelor of Science in Information Technology degree is designed for professionals who want to pursue IT careers and increase their knowledge about the tech industry. Our program prepares you for various IT career paths, such as the positions covered in this post. You'll have the required business and technical expertise to be successful. Our curriculum focuses on teaching you important skills related to project management, problem-solving, policy consultation, tech research methods and IT plan development. At King University, we also offer specializations as part of our IT degree. You can choose from the following concentrations:
Programming
Cyber security
Network management
No matter what IT career you are interested in, our IT degree can get you started. Learn more about how a King IT degree can help you meet your professional goals.