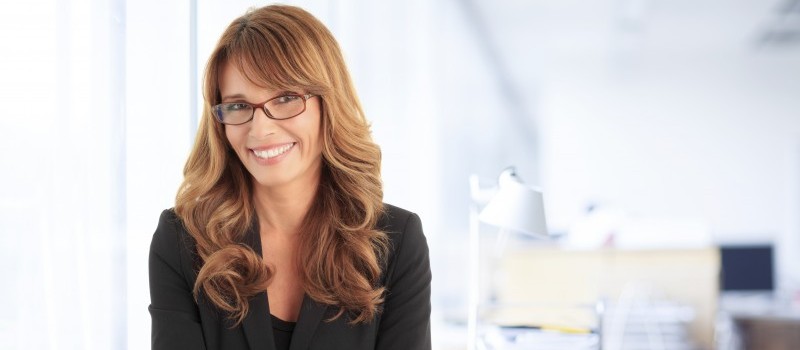 In Tennessee, women have a real presence in the business community. The number of businesses owned by women in Tennessee has grown faster than the national average across nearly a 20-year period, according to a recent report. The Volunteer State ranks 14th nationally in the growth of women-owned businesses from 1997 to 2013. The number of businesses owned by women grew 65 percent, to an estimated 164,400 firms employing 117,800 across the 2013 State of Women-Owned Businesses Report's 16-year study period. Revenue at these businesses increased almost 72 percent as well, which is above the national average.
The Volunteer State ranks 14th nationally in the growth of women-owned businesses from 1997 to 2013.
When it comes to national numbers, women-owned businesses have grown by about 60 percent since 1997. Georgia, Texas, North Carolina, Louisiana and Nevada were the five states with fastest growth. Minority firms have also grown from less than 1 million to an estimated 2.7 million as of 2013. One in three women-owned businesses is now minority-owned as well. Businesses owned by women now exist in every industry rather than being concentrated in just a few sectors of the business world. Health care and social assistance, however, are still the industries with the highest concentration of women-owned businesses. More than half of all firms in those areas are owned by women. In addition, just less than half of businesses in the education sector are owned by womenäóîaround 45 percent. Women now own about 30 percent of all businesses in the nation at 8.6 million. These businesses employ almost 8 million people.
Nashville in particular is home to a significant number of women-owned businesses. We've included a list of the Nashville area's top five businesses owned by women, ranked by revenue for the year 2012.
This asset-based truckload carrier was founded in 2001 by Donna and Wayne Wise. In the last 20 years, Western Express has grown to become a large-tier industry truckload carrier with revenue of around $434 million. It employs about 3,000 people and runs more than 6,500 trailers.
This pre-owned vehicle dealership has been in business for over 60 years. Wyatt Johnson is a family business that has four locations in Tennessee and Kentucky. Its annual revenue is around $145 million. Wyatt-Johnson is owned by Katherine Johnson Cannata.
The Bun Companies are a leading manufacturer and innovator in the wholesale baking, frozen dough and storage industries. Their bakery and frozen products are available in quick service restaurants, food service providers and grocery stores east of the Rocky Mountains. The family of businesses includes Tennessee Bun Company, CornerStone Baking Company and Cold Storage of Nashville. Its annual revenue is around $53 million and it is owned by Cordia Harrington.
LetterLogic is a letter shop services business that opened in 2002. The company now occupies a 27,000 square foot processing center in downtown Nashville and has clients nationwide. LetterLogic is owned by Sherry Deutschmann and has annual revenue of about $26 million.
This company is a national, full service staffing service that specializes in recruiting solutions for information technology and healthcare positions. It was founded in January 2000 and clients include Fortune 100 and privately held companies. Latitude36 is owned by Mary Farling and has annual revenue of around $25 million.
Choosing a Business Degree Program in Tennessee
Overall, this means diversification in the business world, which is a good thing for everyone. Now is a great time to pursue an online business degree from King University. Our online bachelor's in business administration program gives you the opportunity to expand your knowledge and advance in your career. It is designed for adult learners like you who have earned some college credits and want to finish their bachelor's degree to enhance their business management skills.
Our Bachelor of Business Administration program also prepares you for various business career paths that require communication and critical thinking skills. If you are looking to take your career to the next level by advancing to a management position, King University's business administration degree may be right for you. As you work toward earning your degree, your coursework will focus on fundamental managerial topics such as:
Problem solving
Self-analysis
Research
Ethical decision-making
Business communication
Managerial economics
Business research methods
Business plan development
The management focus of the King University online business administration degree allows you to apply your past and current business experience to the classroom and take your newly acquired knowledge to the job market. The quality of our online courses is exactly the same as those delivered on campus, so you'll experience all the value of a King education with the added flexibility and affordability of online learning.