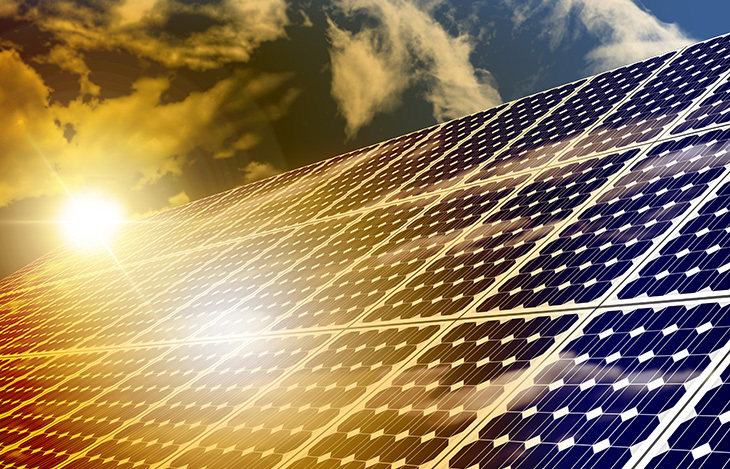 The solar energy industry offers an enticing combination for any business professional: projected long-term demand and proven sustained growth. According to the Solar Energies Industry Association (SEIA), solar energy businesses boast a decade-long average annual growth rate of 68 percent, employ nearly 260,000 workers, and operate in every state in the United States. Those who aspire to become business leaders in solar energy require knowledge of the industry's current state and future potential.
Solar Energy Businesses: Facts and Numbers
Solar energy businesses have proved themselves to be lucrative, sustainable endeavors. Consider the following:
Solar energy is in demand
According to Energy Sage, solar energy is the most abundantly available source of power in the world.
Solar energy is the single-largest new medium for generating electricity.
In 2016, the one-millionth solar-energy system was installed in the U.S., a feat 40 years in the making. The next 1 million installations are expected to happen in the next two years.
Solar energy is inexpensive
The cost to install solar energy has fallen dramatically. Since 2010, it has dropped by more than 70 percent.
Solar energy usage comes with a host of incentives for individuals, businesses, and organizations, such as the Federal Investment Tax Credit.
The solar energy industry creates jobs
The U.S. Bureau of Labor Statistics projects that solar photovoltaic installer jobs will rise by an incredible 105 percent by 2026.
Solar employment also accounts for the largest share of workers in the electric power generation sector, reports the U.S. Department of Energy.
Those new to the solar energy business can use examples of other successful companies to better their understanding of the industry. Here are profiles of just a few of the solar energy companies operating in King University's home state of Tennessee.
Profiles of Tennessee Solar Energy Business
Those solar companies leading the way are:
Located in Knoxville, GES Solar was one of the first companies in the Southeast to obtain certification for their work from the North American Board of Certified Energy Practitioners (NABCEP). GES Solar provides an extensive list of services such as installation, design, engineering, proposal writing, service, and maintenance. Former clients include the Knoxville Convention Center, the U.S. National Park Service, Oak Ridge National Laboratory, Y-12 National Security Complex, and numerous towns, universities, farms, and businesses.
Tennessee Solar Solutions, LLC
Founded in 2007, Tennessee Solar Solutions operates out of Chattanooga. It works with residential, commercial, and agricultural clients and offers services in system design, installation, maintenance, solar thermal and water heating, and more. The company also regularly offers introductory sessions about becoming a property owner with solar technology. Tennessee Solar Solutions was named one of the top solar contractors in the U.S. by Solar Power World magazine.
Since its founding in 2006, LightWave Solar has provided more than 700 solar projects across the mid-South. Based out of Nashville, it is a founding member of Amicus Solar Cooperative, the first purchasing cooperative in the nation's solar industry. The company's services include design, maintenance, and installation, as well as assistance with grant writing relevant to the solar industry. LightWave's clients have included Goodwill, Habitat for Humanity, Nissan, Firestone, the National Park Service, and various banks, farms, and wineries, among others.
Building a Bright Future
Solar energy businesses are creating a sustainable platform for emerging business leaders to apply their skills and thrive. Individuals who want to join this truly 21st century industry can benefit from earning their online MBA with King University. Students can choose from 11 MBA concentrations, allowing them to tailor their education to fit their unique goals.