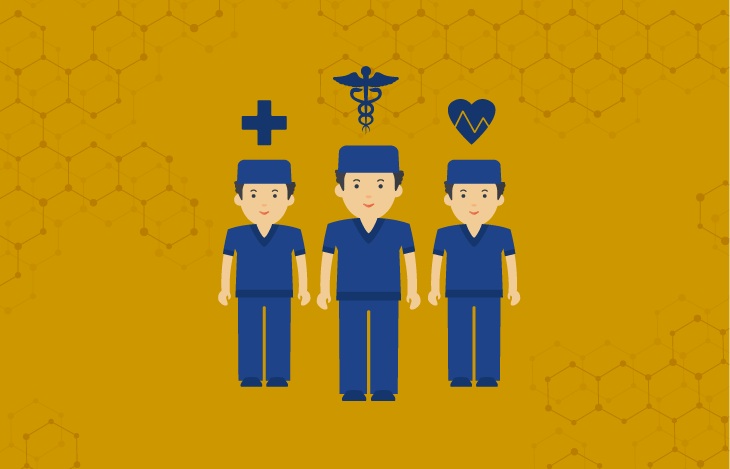 Health informatics is an exciting and innovative area of medicine. As an interdisciplinary field, it combines information technology and communications in order to share data, streamline treatment, and improve patient care. Through the digital collection, storage, and analysis of health data, health informatics allows medical professionals to structure, share, and use their patients' medical information to inform and improve treatment.
According to the Bureau of Labor Statistics, jobs in health informatics are projected to increase 13 percent by 2026. With a rising demand for these professionals, opportunities to build a successful health informatics careers are more abundant than ever.
The Work
Professionals in the world of health informatics are unique and informed individuals. They are highly trained in information science and in the functions of the healthcare industry. They also understand how to find, store, and use a wide variety of health and medical information. Because their work specifically involves medical records and healthcare systems, they must be well versed in medical terminology, the structure of various healthcare hierarchies, and clinical guidelines.
The work that health informatics professionals do is also closely linked to medical coding. Medical codes indicate information such as insurance or payment options, whether a procedure was performed, and other relevant data. Health informatics professionals are responsible for understanding these records and implementing security measures in order to protect patient confidentiality.
Although this work may sound highly specialized, in truth there are a number of roles available for those interested in a health informatics career.
Potential Careers
An array of professional options exist within the health informatics field. Payscale defines just a few:
Health Informatics Specialist
Health informatics specialists help create and maintain information technology systems within their organizations.
Responsibilities:
Build, test, and debug systems
Train others on IT systems and procedures
Create operational documents for medical staff
Troubleshoot problems when required
Ensure technology is compliant and meets regulatory and legal standards
Median annual salary: $61,370
Informatics Nurse
As a liaison between medical staff, technology professionals, and vendors, informatics nurses work to improve health informatics systems by using their knowledge of both IT and medicine.
Responsibilities:
Identify and evaluate IT needs in healthcare settings
Train medical staff on IT systems
Facilitate communication between IT, vendors, and staff regarding medical technologies
Troubleshoot problems as they arise
Perform system upgrades and maintain hardware and software
Median annual salary: $77,243
Clinical Informatics Specialist
Clinical informatics specialists work specifically in medical organizations that require management of a large quantity of medical records.
Responsibilities:
Generate information systems and user interfaces
Train staff on proper use of technologies
Integrate IT systems into organizations
Create improvement plans and document accomplishments
Provide customer service for those who need access to medical records
Median annual salary: $74,140
Your Health Informatics Future
At King University, our fully online Bachelor of Science in Health Informatics is designed for students who are looking to start a career in this growing field. Our program includes coursework in health informatics, healthcare organization, information systems, project management, ethics and quality improvement. Students also develop strong background knowledge in oral and written communications, ethical decision-making and critical thinking skills. Graduates of the online health informatics degree completion program will be qualified for employment in both hospitals and private companies.
King University offers a 100% online degree completion program that lets you complete your degree on your own schedule. It is designed for students who have previously earned an associate's degree, or who have earned 60 credits and are looking to start a career in health informatics. Major coursework can be completed in as little as 16 months.