New healthcare laws going into effect early this year mandate all medical facilities receiving Medicare and Medicaid funds file medical records electronically. This shift in medical recording is driving a new sector of healthcare in health informatics that is creating jobs and elevating the efficiency of the healthcare industry.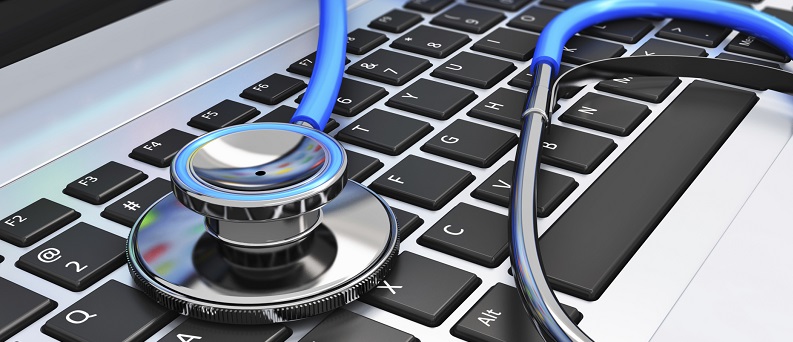 Information technology is taking on new role in healthcare
Health informatics incorporates the collecting, handling and processing of clinical information for purposes ranging from billing to quality assurance. It relies heavily on an astute understanding of technical applications and processes in addition to medical operations. Because of the required skill level related to most health informatics jobs, employers are seeking professionals with a background in information technology. If you are looking for program curriculum focused in the co-field of IT and healthcare, King University offers a specialized online information technology degree to fit your interests. Through our unique approach to information technology curriculum, you have the option of selecting one of seven concentrations for a degree program specifically targeted toward your career goals, including health informatics.
If you are looking for a technical career in a fast-paced and fast growing industry, you can select the health informatics concentration. Employment growth is off the charts, with recent statistics compiled through online job postings showing a 36 percent increase in employment from 2007 to 2011. Furthermore, growth is expected to continue well into the next decade. In fact, according to a 2012 study, "A Growing Jobs Sector: Health Informatics," by Jobs for the Future, health informatics jobs make up the eighth largest share of all healthcare occupation postings.
Following are some careers in health informatics that you may qualify for after graduating with an information technology degree from King University.
Health informatics consultant:
Consultants are hired by organizations to help focus their operations to meet new standards and lead new initiatives to improve efficiency. They provide business leaders with an effective way to control hiring costs by contracting management-level employment for a limited amount of time. Many healthcare facilities are looking to hire health informatics consultants to get them on track with the new medical recording standards issued through the new healthcare law. Other tasks a health informatics consultant might be hired to field include the following:
Updating networks
Installing software
Monitoring systems and troubleshooting
Training teams
Salary ranges based on experience, education level and geographic location. Because of the high demand for health informatics professionals due to the healthcare law, consultants may be able to command a higher salary. The American Health Information Management Association (AHIMA) reports the mid-range salary for health informatics consultants to be in the upper $80,000s.
Health informatics director:
Larger medical facilities may find tremendous value in hiring dedicated staff devoted to health informatics. Seasoned professionals can move into management roles to promote the continued integration of technology into the daily administrative operations of the facility. Day-to-day tasks of a health informatics director may include the following:
Train team members on new technology and processes
Meet with physicians, nurses and other staff to administer new processes
Analyze technology issues and challenges for improvement
According to AHIMA, health informatics directors can make upwards of $100,000 annually with salary varying based on experience, education and geographic location.
Nursing informatics specialist:
Nurses serve on the front lines of patient care and are often directly responsible for patient charts and record keeping. Health informatics is increasingly important to these medical professionals, with career opportunities abounding for nurses as nursing informatics specialists. Nursing informatics specialists may be responsible for the following tasks:
Train other nurses on new technology and procedures
Examine systems for redundancy and inaccuracies in patient care plans and records
Analyze technology logistics in patient care and treatment
Healthcare IT project manager:
As facilities continue to implement new technologic protocol and procedures, project managers will need to be put in place to manage the integration of health informatics within a facility. Healthcare IT project managers maintain project parameters and communications among team members to successfully implement new technology and processes. Other job duties may include the following:
Create and implement plans to meet the demands of healthcare professionals and industry standards
Identify needed resources for project completion
Reduce errors and risks in health informatics
Electronic medical record keeper:
New healthcare laws mandate the implementation of electronic medical recording systems in healthcare facilities throughout the country. As such, employment demand is rising fast for these professionals. Electronic medical record keepers will input patient data into software programs that will then be used by medical teams to formulate treatment plans and process billing. The biggest responsibility of electronic medical record keepers is to collect patient information and ensure patient records are complete and accurate.
Health informatics is an emerging field in healthcare and information technology, allowing you to bridge career interest to discover rewarding career opportunities. King University's bachelor's degree in information technology will deliver the necessary curriculum to prepare you for an advanced career in health informatics. Learn more about this and other information technology concentrations at online.king.edu or contact one of our admissions counselors for more information.