Computer Science vs. Information Technology: Which Degree is Right for You?
March 13, 2014
Once you have narrowed down the general field that you would like to study when going back to school, you may think that the rest is easy to figure out. However, that is not always the case. Though you may know that you want to work in healthcare, business or technology, you now have more options than ever when it comes to available online degree programs. While this means that you'll never have to settle for a program that you aren't completely sold on, it can also create confusion when it comes down to making your decision. That's where we come in.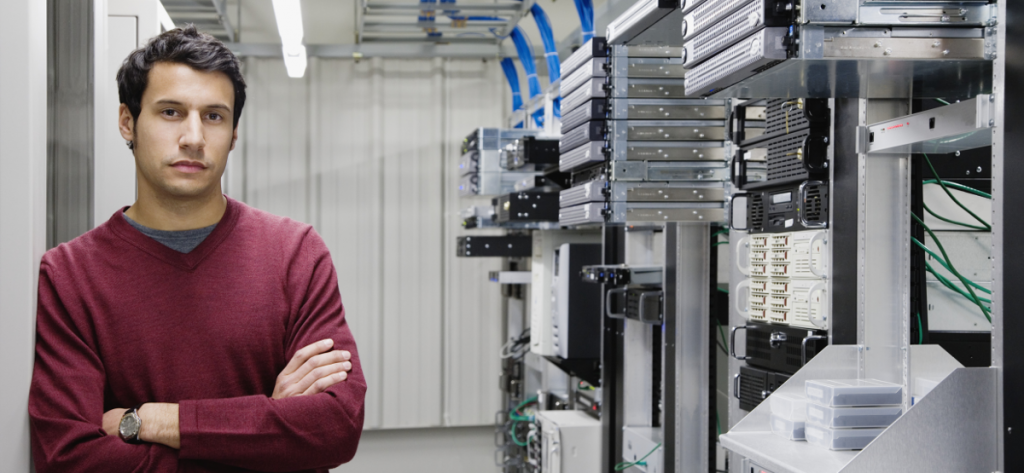 Computer Science vs Information Technology, which degree is right for you?
At King University, we understand that deciding which degree program to enroll in is one of the most important choice students make. That's why we want to make sure you have all of the information about program options that may seem similar or almost interchangeable at first. For example, you may know for sure that you want to work in the tech field. That's a great choiceäóîcareer options in computers and technology are growing faster than ever. You have several options to choose from, however, and a common question many students have is whether information technology or computer science is right for them.
Programs like King University's online information technology degree prepare you for various technical career paths that require strong business sense as well as a complete understanding of computer technology. We've put together a guide to our online IT degree and the skills you'll need to be successful in each industry. Additionally, we present some important points of comparison between information technology and computer science.
Computer Science Overview
You will excel in computer science if you are logical and enjoy mathematics. You will also be both flexible and adaptable to change. If you are organized, persistent and patient, a career in computer science could be for you. Problem-solving skills are a must, as well. A strong background in math and science is helpful, as is the ability to self-motivate. If you are more interested in the theory behind computer technology and want to have the ability to create software and programs, a degree in computer science is a good choice for you.
Information Technology
In undergraduate information technology programs, you learn to tailor computer systems to a business's specific needs. This means that you work in research, data and communications. Undergraduate study includes the basics of computer science, programming, databases, operating systems and software. Editing existing software is also a skill that students become experienced in. The key to quality IT education is applying these theories to a business setting. Students learn problem solving, customization, integration and the management of day-to-day computing operations within the framework of the business world. You will be able to solve security and operations problems that commonly arise, which means that addressing the needs of companies and individuals is the main focus of your studies.
IT at King
Our online bachelor's degree in information technology prepares you for a career in today's tech-focused workplace. This program is designed for professionals who are looking to finish their undergraduate degree and advance their career. King works hard to prepare you for various technical professions that require business skills and a keen understanding of computers. Whether you are seeking positions in management and administration, pursuing research or continuing with graduate studies, our online information technology degree is a great way for you to meet your goals.
In King's online information technology degree, you can choose from any of the following concentrations:
Business
Database management
Health informatics
Network management
Programming
Cyber security
Web design
This degree also prepares you for the workforce by focusing on fundamental managerial topics, such as:
Project management
Problem solving
Policy consultation
Technology research methods
IT plan development
Once you are enrolled in King's online information technology degree, you create a portfolio that can be shown to employers to display your skills and the work you can do.
There are many intersections between the fields of computer science and information technology. Both are situated toward the ever-growing presence of technology in the workplace. The fields of study for either of these degrees will provide you with the means to work closely with technology and computers, though these interactions take place in different ways. Now that you have more information about the skills you'll need and the topics you'll study in IT and computer science degree programs, deciding which field is right for you should be more straightforward. You may even have some of these skills already. A degree program in either of these disciplines will help you gain practical experience, as well.
If you decide to pursue an information technology degree, King University has the flexible and affordable online program you are looking for. We work hard to provide you with a quality education that prepares you for your tech career.