Nashville's road to recovery after a 2010 flood threatened to destroy the city
Music City USA sits on the banks of the Cumberland River, and more than 1.5 million residents call it home. For years, Nashville has been known for big hair and big talent. However, after a devastating flood drenched the city in early May 2010, it is now known for its big comeback.
Seventeen inches of rain drenched downtown Nashville and surrounding areas along the Cumberland River, with 13 inches falling during a 36-hour stretch. The waterway overflowed and damaged or destroyed at least 12,000 homes and left 24 people dead. The flood damaged an estimated $2.65 billion of property, including the Grand Old Opry and other Nashville landmarks. Since then, recovery efforts have helped the economy and brought the city's spirit back stronger than ever.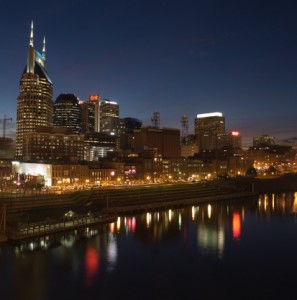 Residents Faced Recovery Struggles, Gained Support from Music Industry
Flood waters reached two feet in the home of Carmel Johnson and his wife, Melissa, and the family lost clothing, furniture, other household items and their cars, according to an article in the May 23, 2010 issue of The City Paper. For the Johnson family, along with many Nashville-area homeowners, recovery took a physical, emotional and financial toll. Families faced sorting through water-damaged and destroyed belongings, cleaning up, repairing and rebuilding homes and completing government paperwork to receive federal assistance to help recovery efforts. Many families did not have flood insurance to cover damages, which placed a tremendous financial burden on residents throughout the region. Slow government assistance delayed recovery and rebuilding efforts in communities throughout the city. More than 23,000 people applied for Federal Emergency Management Agency (FEMA) aid in the week after the flooding rains.
Federal support eventually helped lift many community members out of the muddy waters. FEMA grants supplemented rebuilding costs and helped families afford temporary housing while repairing their home. Many area homeowners applied for low-interest loans of up to $240,000 from the Small Business Administration to make repairs to homes and replace property lost in the flood. Residents who experienced significant property damage and loss could also apply for a disaster-relief tax cut.
Local officials hoped that the Nashville flood would not have the lasting effect on the city that Hurricane Katrina caused in communities throughout Louisiana and Mississippi. Hurricane Katrina and its subsequent flooding damaged or destroyed more than 200,000 homes throughout the region, causing people to abandon entire neighborhoods and leaving an altered sense of community and culture in towns throughout the Gulf Coast.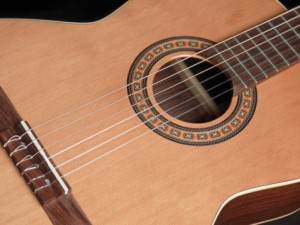 Music City USA Shaken But Not Silenced in Flood Aftermath
Nashville has a deep-rooted country music heritage that has expanded beyond musical borders. The city has become a musical hub for industry professionals and players across genres and is home to impressive infrastructure, including the Grand Ole Opry House and Soundcheck Nashville, which were hit hard by the 2010 flood.
Forty-six inches of water flooded the Grand Ole Opry House in early May 2010. The flood waters damaged many instruments, photos and other memorabilia; however, staff members moved much of the Orpy's most treasured artifacts prior to the massive flooding, including a circle of wood from the center of the stage floor that was cut from the original stage of the Ryman Auditorium. The Opry staged its first performance nearly five months after the flood devastated the iconic country music symbol.
Many musicians' personal collections did not fare as well because the flood destroyed storage facilities that housed instruments and equipment, including the Soundcheck Nashville facilities. Soundcheck Nashville sits beside the Cumberland River and houses hundreds of musicians' instruments and equipment. In the six days after the flood, the facility filled with nine feet of water. An estimated 600 musicians, including music superstars Peter Frampton and Keith Urban as well as average studio musicians, lost instruments or equipment due to the flooding
the instrument and equipment loss totaled millions of dollars.
Throughout Nashville's recovery, local musicians and those with an affinity for the city supported community rebuilding efforts through several fundraisers with famous headliners, which raised additional financial support for community members and public awareness of the crisis.
City Learned Hard Lessons During Flood Aftermath
Many experts have called the 2010 Nashville flood a "once in every thousand years" disaster. However, the city does not want to take any chances and has since implemented various initiatives to prevent the extensive damaged experienced throughout communities.
Based on 2010 flooding patterns, police know firsthand which neighborhoods to evacuate quickly. Additionally, many homes no longer occupy flood zones because Nashville officials implemented regulations to prevent building in flood areas. Debris cleanup in the area's streams and rivers means less clogged waterways, which will decrease flooding effects.
Furthermore, communication efforts between the Army Corps of Engineers and the National Weather Service have strengthened to improve public messaging. And, Nashville has doubled the number of rain gauges on the Cumberland River and its tributaries to assist real-time calculations of water levels. This information gives police officers a better understanding of how to manage communities threatened by rising waters.
Nashville has made an effort to buy out and remove property in known flood plains. However, buyouts are expensive and require federal assistance, which makes the buyout process slow and tedious.
Nashville residents have made additional efforts to secure green space in urban spaces as a cost-effective method of protecting neighborhoods from excessive flooding. Green spaces absorb and slow water that would otherwise build up on concrete and funnel to overflowing waterways. Last year the city created an open space plan that calls for preserving 10,000 acres of flood plains and other sensitive natural areas throughout the next 25 years. The plan also calls for adding another 6,000 acres for metro parks and 6,000 acres of protected privately owned land.
The beat remains stronger than ever in Music City USA. Parts of Nashville continue to recover from the effects of one of the largest natural disasters to hit the area. However, the city's recovery efforts have quickly brought Nashville back to life.
King College has a reputation for academic excellence that goes beyond the classroom. Our online degree programs position graduates for an exceptional career or continued education opportunities. More than 80 percent of our graduate survey respondents indicated they were admitted into their choice of graduate programs. Make an investment in your future with an online degree from King College.