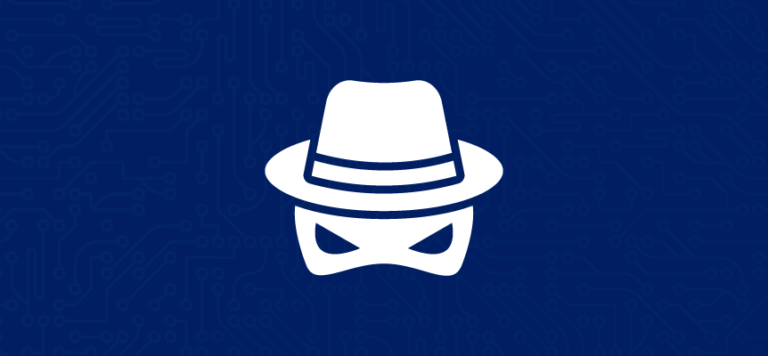 It's unfortunate that some of the most famous hackers are black hat hackers. That type of hacking is marked by malicious criminal activities used for personal or financial gain.
However, there's another side to hacking that is synonymous with good and ethical practices. White hat hackers use their expertise to discover security vulnerabilities legally. By helping companies determine how they can improve systems, white hat hackers play an important role in organizations' cybersecurity.
The following section covers just a few white hat hackers that you should know.
5 Noteworthy White Hat Hackers
Here are some white hat hackers who have made major accomplishments in the cybersecurity industry.
1.    Charlie Miller
Charlie Miller has an impressive resume, including a Ph.D. in Mathematics and five years of experience as a hacker for the National Security Agency. However, those accomplishments may not be the most compelling reasons why he's one of the best white hat hackers in the world.
Often regarded as the "Super Bowl of hacking," CanSecWest's annual PWN2OWN hacking contest is incredibly difficult, and Miller has won the event four times. During his 2009 victory, he broke into a Macintosh in less than 10 seconds, improving his two-minute time from the previous year. Additionally, Miller was the first to exploit the iPhone when it came out, and he did the same for the first Android phone on the day it was released. In another impressive accomplishment, Miller became the first person to exploit the iPhone remotely by simply sending an SMS message.
Miller has also been active in automotive security. He and another hacker compromised multiple cars, breaking into them remotely. Wired chronicled how they could infiltrate Fiat Chrysler vehicles from anywhere in the country, controlling everything from the radio and brakes to transmission and steering. That demonstration led to a recall for 1.4 million vehicles.
2.    Tsutomu Shimomura
Like Charlie Miller, Tsutomu Shimomura has an impressive academic background and spent time working for the National Security Agency. The first part comes as no surprise, as Tsutomu Shimomura is the son of Osamu Shimomura, who won the Nobel Prize in Chemistry in 2008 for discovering a specific protein in marine organisms. Tsutomu Shimomura became a computational physics research scientist, leading to his stint with the National Security Agency.
Few white hat hackers can match the caliber of Shimomura's claim to fame, which was his involvement with the FBI in capturing high-profile and then-criminal hacker Kevin Mitnick. Those events led to Mitnick serving five years in prison. Shimomura co-wrote a book with journalist John Markoff, "Takedown," about how he out-hacked and then helped locate and capture Mitnick. A 2000 film called "Track Down" was largely based on Shimomura's book.
3.    Greg Hoglund
Anyone interested in hacking should know the name Greg Hoglund, although he isn't as well-known as he should be. A pioneer in early software security, Hoglund contributed a great amount of research about vulnerabilities and rootkits, which are sets of software tools used to gain control of computer systems.
One event that gained Hoglund notoriety was when he exposed a large vulnerability in the popular massively multiplayer online role-playing game (MMORPG) World of Warcraft. That played a role in Hoglund's career as an author, which includes "Exploiting Online Games," "Rootkits: Subverting the Windows Kernel," and the bestselling "Exploiting Software: How to Break Code."
Hoglund's other accomplishments include writing one of the first network vulnerability scanners, which was installed in over half of all Fortune 500 companies, and creating and documenting the first Windows NT-based rootkit. He regularly speaks at security conferences.
4.    HD Moore
As a teenager, HD Moore got his formal start in security research at the age of 17 when he worked for the U.S. Department of Defense. Even though he didn't have the proper security clearance, he was able to provide useful code and apply his skills on classified projects, according to an interview with cybersecurity website Dark Reading.
Moore has played a role in discovering several critical security vulnerabilities. Perhaps the most famous is what he accomplished with the Metasploit Framework in 2003, an open-source penetration testing platform for uncovering network weaknesses. It was one of the most influential security inventions of the era. The platform was later acquired by Rapid7 in 2009.
The interview named Moore as the most famous white hat hacker. Given his involvement in information security and the several dozen speaking engagements listed on his personal webpage, that label may be reasonable.
5.    Dan Kaminsky
Dan Kaminsky has played a large role in fighting cybercrime since 2008, when he became one of the most widely known white hat hackers. At that time, he found a serious DNS flaw that would allow attackers to mount cache poisoning attacks on name servers. Nearly every internet service uses DNS protocol, so the flaw had to be patched quickly. Within a few days of the discovery, a patch was developed.
Kaminsky has also made other important discoveries. In 2009, he located and then fixed several flaws in SSL protocol that enabled attackers to gain certificates for sites that they don't control. That same year, Kaminsky became one of the first people to determine that hosts infected by Conficker, a computer worm, had a detectable signature.
The Future of White Hat Hacking and Cybersecurity
White hat hackers "are in very high demand," according to Adam Malone, director of cyber investigation and breach response at PwC, in a New York Post article entitled "Companies are paying millions to get hacked — on purpose." Organizations are recognizing that hiring white hat hackers may be the best way to discover vulnerabilities and improve their overall security.
That trend is reflected in the official statistics for this growing, lucrative career field. According to the Bureau of Labor Statistics, employment of information security analysts is projected to increase 28% by 2026, which is the strongest of all computer and information technology occupations. Their pay is just under six digits, with a median annual wage of $95,510.
Get started in this industry with your online bachelor's in information technology from King University. The program has four tracks, including one in cybersecurity management, to tailor your degree to your goals. You can complete major coursework in as little as 16 months, and the program is 100% online.
Pursue your career in cybersecurity today with King University. With year-round courses, a generous credit transfer policy, accelerated programs, and affordable tuition, you can discover how King can help you achieve your goals. U.S. News & World Report has recognized King among the best colleges in the nation for 29 consecutive years, and the Princeton Review has named King one of the Best Colleges in the Southeast for 15 consecutive years.